loco for local
sneaker edition 2023-II

We still have two spots available for this course because two people had to cancel last-minute!
Online classes have started already, but you can easily catch up!
Participants: maximum 6

Level: intermediate

Live classes
summer course - partially online and partially in barcelona!
Design, produce and sell your own sustainable sneakers within 4 months!


Online classes:
January 28 - May 6, 2023
(2 hours, every other Saturday)


Making classes in Barcelona:
July 3-14, 2023
Super Early Bird: 25% discount with code FRIDAY
From November 29: Early Bird rate:
1800 euros
After January 1, 2023: 2000 euros
Maximum of 6 participants!
So.... when we launched the May edition of this course it was full within the week! That is why we decided to add an extra edition in July! You will share the online classes with the group of the May course, so you also get more contacts and inspiration, but you will get to do the practical part of the course in July. A great way to spend your summer!

This course is a groundbreaking combination of part-time online classes - during which you will learn how to create your 3D sneaker designs - and 10 full days of high-tech sneaker making in our Footwearology Lab in Barcelona!

The focus is on creating sneakers that are as sustainable as possible, using technologies that are suitable for local manufacturing, such as knitting and 3D printing, and creating designs that are modular, repairable and changeable.
We learned from the first edition that 3D design classes need to be mandatory for everyone, so we have now also included our courses
3D Footwear Modeling in Rhino 7
and
SubD Series
in the price.
During the online classes you will learn how to design sneakers in the most sustainable way and you will translate your ideas into 3D using the 3D modeling courses. This ensures that when you arrive in Barcelona, you can purely focus on the making, learning how to apply knitting and 3D printing.
The amount of homework you need to do depends on your current level of 3D design and on the complexity of your concept. We advise you count on 2-4 hours of studying per week, next to the online classes. This course can be combined with a fulltime job.
Are you as frustrated as we are with the current situation in the sneaker business? There are a lot of brands that talk the talk, but very few who also walk the walk when it comes to really making sneakers more sustainable. They might add some recycled or biobased materials to their sneakers, but they are still mass manufactured in Asia, creating waste, excess stock, a large transportation footprint and constructions that cannot be repaired nor disassembled for recycling!
What many people do not realize, is that mass manufacturing and automation have made the construction of sneakers much simpler than ever before. You do not need many machines nor a large factory to make sneakers at all and you also do not need to glue or mold all parts together, there are many ways we can use innovative technologies to create sneakers that are modular, for instance.
So next spring, join us for the seond edition of our most groundbreaking course that will help sneaker designers become sneaker entrepreneurs. We will teach you how to design sustainable sneakers that can be produced on demand, using a few key technologies, such as 3D design, knitting and 3D printing.
You will then spend 10 days at our Footwearology Lab in Barcelona to produce your sneakers and if you want you can sell them in our pop-up store, which is attached to the lab. We are in Poblenou, the hippest area of Barcelona and there is nothing better than interacting directly with your audience.
The images on this page are all from the first edition of the course, which was held in July of 2022. The photos we made by
Olga Segura
.
Included
10 live classes (online) of 2 hours each
access to our 3D modeling courses for the duration of the Loco for Local course
personal mentoring by the full Footwearology team during the making weeks
full use of the equipment at Footwearology Lab
set of yarns and 3D printing filaments to use for making your shoes
coffee, tea and water at the lab
Excluded
travel to and from Barcelona
travel insurance
accommodation in Barcelona
daily commute to the lab
breakfast, lunch, diner
materials that are not in the set that we provide; you can purchase other materials if you want.


We cannot book accommodation for you. We are in the Poblenou area of Barcelona; if you book in time there are usually several hotels and B&Bs available in various price r. If you like you can share with other participants!
Adience
This course has proven to be ideal for various groups of people:
any designers wanting to learn how to design sustainable sneakers that are manufacturable locally
sneaker startups that want to use the course to develop their prototype(s)
orthopedic shoemakers and other people interested in modern methods of custom shoemaking


We do require that participants are already footwear professionals and have experience with footwear design. This is not a course for absolute beginners! The focus is on sneakers: we will NOT be making high heels!
Schedule
The online classes are every other Saturday afternoon from 4pm – 6pm CET, so most time zones can join. The classes are recorded, but ideally you join live.

The online course dates are:
January 28
February 11 and 25
March 11 and 25
April 8 and 22
May 6 and 20

In June you will have the time to finish your designs and you will be making your shoes at our lab in Barcelona from July 3-14. Course hours are from 10 - 6pm CET each weekday. You can work at the lab by yourself on the weekends, but there is no mentoring then! There will be enough time for sightseeing as well!
In this course you have the luxury of working with ALL Footwearology teachers, each experts in their field!

Nicoline van Enter
Nico - Footwearology's founder - is a world-renowned technology visionary and forecaster. She will teach all classes on sustainable design & manufacturing.
Jordi Montaner
Jordi is Footwearology's co-founder and 3D knitting expert. He will teach all knitting classes.
Luis Bugin
Luis is our Head of Computational Design. He is an absolute 3D design wizzard and will help solve any issues with 3D modeling.
Marina Aperribay
Marina is leading our 3D printing and assembly workspace. She will be assisting everyone with the realization of their sneaker concepts.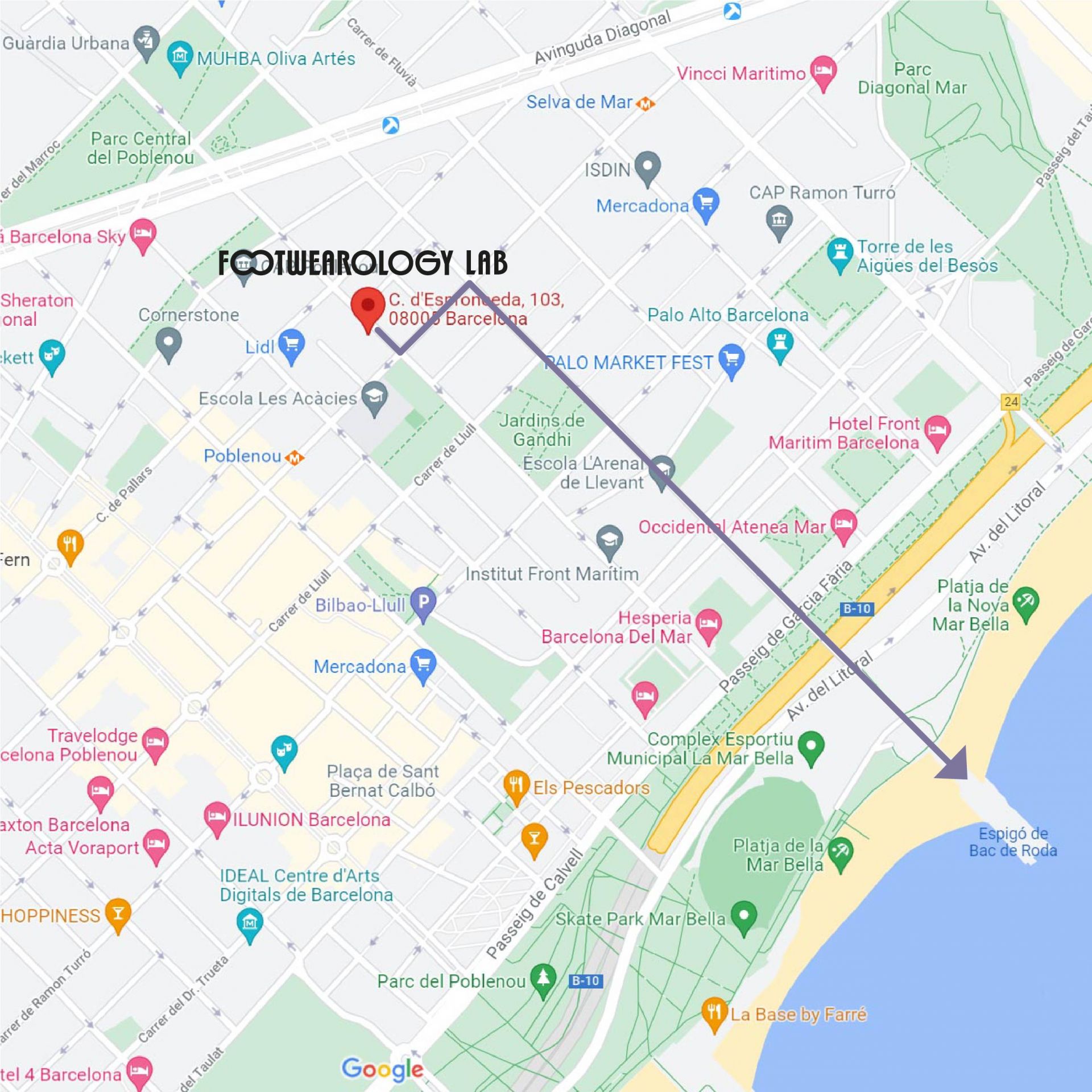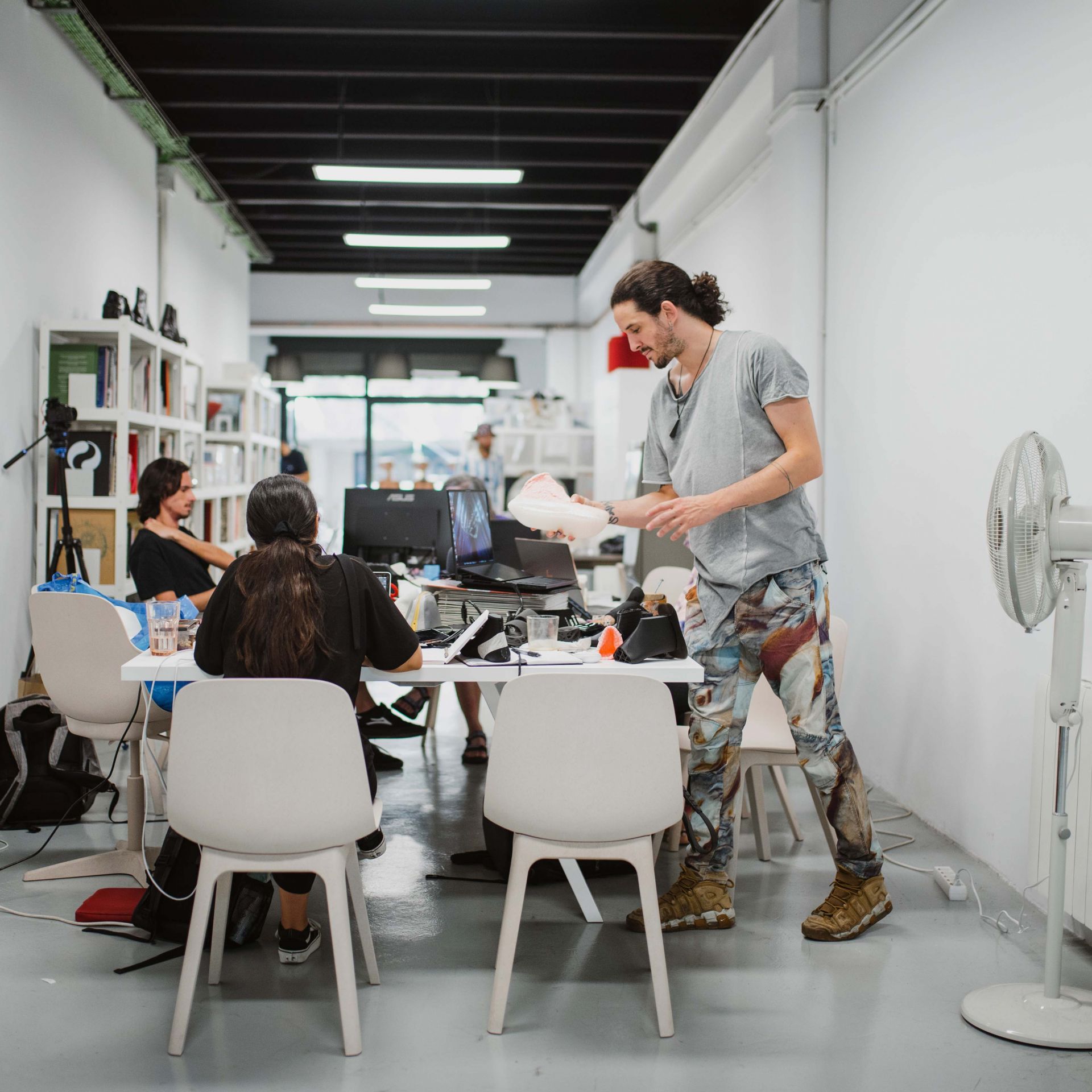 only 8 minutes from the beach!
Our
Footwearology Lab
is our playground! Here we have all the equipment necessary to develop shoes in house. We are in the center of Poblenou, the hippest area of Barcelona and the "Silicon Valley of Southern Europe"! We are surrounded by high-level maker labs and other amazing tech companies that we will also collaborate with for the courses. Poblenou is directly at the beach; you can just walk there within 8 minutes. This part of the beach borders the biggest skate park of Barcelona, so this is a thriving neighborhood for sneaker culture!
Barcelona is not just a paradise for architecture, street art, beach life, soccer, delicious food and wine, but also for maker labs, urban micro factories, parametric design and many other innovative technologies! We will make several visits during the course and there will also be enough time to experience the local food and culture! We could not think of a better way and better place to spend your spring!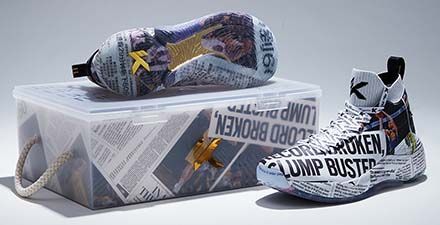 Subscribe now
Get exclusive news