Welcome to the free Huntsman PU Campus!
Molding soles, midsoles or even entire shoes with PU or TPU is very common in the shoe industry, yet it is generally not taught in any footwear design programs at universities, so a lot of footwear designers struggle to apply these materials and technologies.
Together with
Huntsman Corporation
, one of the largest suppliers of polyurethanes for the footwear industry, we are aiming to solve this. In collaboration with
DESMA
, market leader in injection molding machines, we created a lot of educational content over the past months for the occasion of the
Laceless Design Challenge 2022
. Huntsman is the material sponsor for that and was involved in selecting the winner of the Challenge.
We decided to put all this educational content together on this page, as a free course! There are 4 modules, starting from basic knowledge all the way up to more advanced insights around PU/TPU and molding, using several designs from the Challenge as an example. All the content is freely available, you just need to register through the Enroll button.
We are currently developing more in-depth modules as well; these will be launched by the end of the year and can then also be found on this page.
These are your expert teachers:
#learn from the best
Johan has the skills to explain complex technical and chemical aspects in simple terms. He is also very resourceful and creative; understanding - and explaining - very well how to translate creative ideas so they can be made in PU and TPU.
Always looking at the future and at the bigger picture, Miss Footwearology herself will teach you the basics of PU and TPU and how to use them in the most circular way possible.
As the CEO of one of the main innovators for shoe manufacturing technology, Christian is a true footwear technology visionary and his groundbreaking ideas are the secret behind many famous sneaker concepts.
We have grouped all the educational material about PU and TPU that was originally made for the Laceless Design Challenge in a logical order, going from beginner level information to more advanced.
You can simply watch the content at your own pace and leave any questions in the comment sections. We will then get you the answers asap.
These designs are discussed in class 3:
These designs are discussed in class 4: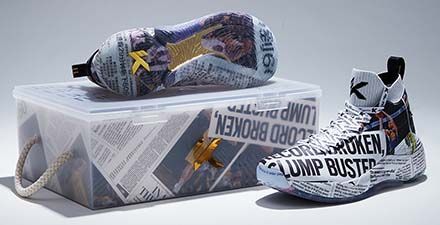 Subscribe now
Get exclusive news