Course overview
Win the Laceless Challenge 2022 with this free course!
Together with Laceless and Desma we are partnering in the
Laceless Challenge 2022
, the best sneaker design contest in the world. This time the subject is
"Design for Manufacturing 4.0"
and your shoe will be made LIVE during the
DESMA House Fair
in September. This is THE bi-annual event for footwear technology and all big brands will be there, so the winner will get huge industry exposure!
To help you win this challenge we are giving you 4 FREE classes that will teach you what you need to know about Manufacturing 4.0 and how to design for it. With your special discount code, which you get when you register for this course, you also get considerable discounts on several of our other courses.
CONVERSATION SERIES
Why are we doing this contest?
Before the Laceless Challenge we recorded a series of great conversations with Matthew Leslie, community manager Laceless Design, Christian Decker, CEO of DESMA and Nicoline van Enter, cofounder of Footwearology. This first one explains why we are doing this contest. We talk about how manufacturing will change in the future and how that affects the role of designers.
In these four free classes we will provide you with all the knowledge and insights you need to get your design to a level that can make you win the competition. Even if you are already an experienced designer, we are certain there are several aspects that you did not know about yet.
We recommend that you watch the videos in the order in which they are presented and please watch them in full. You will have access to these classes for the full duration of the Laceless Challenge, so you can come back to them whenever you need.
These are your expert teachers:
#learn from the best | #they know how sneakers are really made
He is a true footwear technology visionary and his groundbreaking ideas are the secret behind many famous sneaker concepts.
Always looking at the future and at the bigger picture, Miss Footwearology herself will make you rethink and improve your approach to shoe design.
The professional dancer who became a master in 3D knitting by running the innovation department of a famous footwear knitting factory in China.
You also get huge discounts on these courses!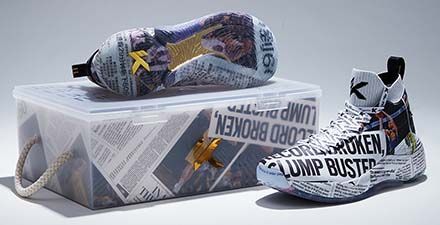 Subscribe now
Get exclusive news