Here we actively work on the future of footwear!
At our Footwearology Lab in Barcelona we do not just talk the talk, but really walk the walk. Here we aim to create a future where shoes have multiple lifecycles and are manufactured and sold on demand, through transparent, automated, local-for-local manufacturing and distribution systems.

In the lab we develop our own innovative projects, as well as projects for customers and, of course, we work here with participants of our courses to bring their ideas to life. Since our goal is to create design and manufacturing systems that can be automated, we have a big focus on digital design and manufacturing, using only a few essential technologies that can minimize manual labor.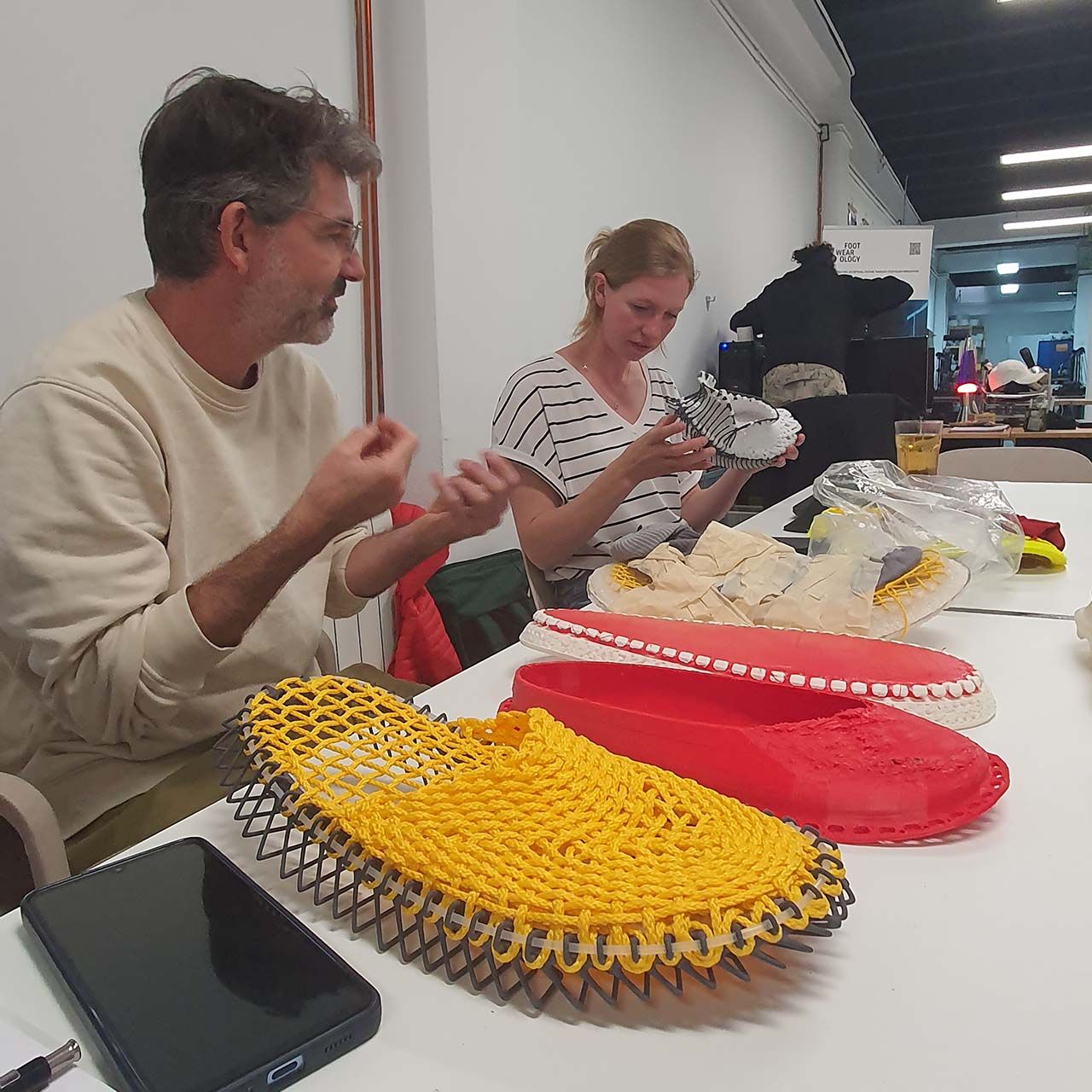 What do we have at Footwearology Lab?

3D knitting
In our knitting room - which can be closed off so we can also make projects that are confidential - we have a Matsuya flatbed knitting machine with which we can knit both flat uppers as well as full socks.

We also have a steaming machine there that gives the uppers their shape after they have been knitted and placed around a last.

3D printing
We have a series of Artillery Sidewinder X2 FDM printers that work with various kinds of filament. These enable us to print both our lasts for knitted uppers, as well as fully 3D printed shoes.
Of course we are aware of the existence of high-end printing machines as well, but we believe strongly in FDM technology because it creates shoes that are affordable, fully wearable and fully recyclable, with minimal after processing. And this type of 3D printing is scalable for production on demand.

after processing and assembly
We try to keep after processing to a minimum, but we do have several essential machines for that, such as our laser cutter with which we can cut the knitted uppers into shape if needed. We also aim to minimize assembly - and make shoes easy to disassemble - but for certain constructions some stitching is still required and for that we have a versatile heavy duty stitching machine.

codesign space
Footwearology Lab also functions as a codesign space for individual designers and innovators that want to work on projects for which they would like our help or want to use our machines. If you are interested in that just
send us an email
for costs and conditions.
For intensive making courses we can accommodate groups of around 10 people, but for classes where we do not need to use all the machines we can go up to groups of 20.
some of our partners and customers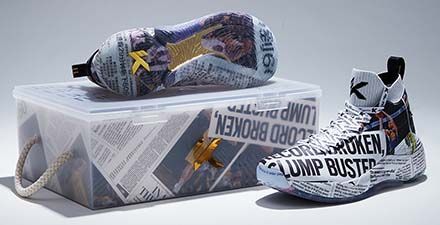 Subscribe now
Get exclusive news