Overview of available courses
invest in yourself!
Create your own footwear curriculum
At Footwearology you can create your own curriculum and combine courses as you wish. So instead of creating bundles for you, we allow you to select the courses you want and take the time you need to complete them.

If you are not sure what to follow or how much time you would need, just contact us through email or live chat and we are happy to give you personal advice, no strings attached!
We take pride in the fact that more than 50% of our students follow several courses with us. Some start with a beginner course and work their way up to an advanced level and others follow several different subjects at the same time. It all depends on your needs: you determine what courses to follow, in which order and within which time frame.
Here is how it works:
1st course: full price
2nd course: 20% discount
3rd course or more: 30% discount

If you want to follow multiple courses at once, just register online for the first one and then
email us
which other courses you want to take, so we can send you a personal discount code for those.
You can also follow multiple courses in a row. As soon as you have finished the first one and would like to start the next one, just
contact us
for your personal discount code.
If you want to follow our courses with multiple people from the same company, then check our group options further below.
invest in your people!
Take one for the team!
Since all our courses are for footwear professionals and Covid has increased their need for digital skills and other future-proof knowledge, we have seen a growing number of companies enroll several people to one or more courses of their choice;
from companies like Hewlett Packard that enrolled with 3 people, to companies like Salomon that have enrolled with more than 15!
Just like individual students, companies can also create their own curriculum. We are happy to plan an online call to discuss the best options, course order and time frame for your company.
Our pricing system is very transparent. Below you can see how you can calculate your team price. The discounts are given on the total course price for all team members combined, whether you take one course or multiple courses.
Group 3-5 people: 30% discount
Groups 6-10 people: 40% discount
Group > 10 people: 50% discount

For Black Friday we now also have an "access all areas" badge that gives up to 5 people from one company access to ALL courses we have for only €1000 per month, with a minimum duration of 6 months.
Please
email us
to book your group discount or "access all areas" badge.
Please note: in order to qualify for the group discounts, all participants must have a personal email address from the same company domain.
STAY CURRENT.
SUBSCRIBE TO OUR NEWSLETTER
Once a month we send out our newsletter with updates on all our courses and interesting news in the area of footwear innovation.

Anyone can subscribe. Just fill in your email address here. It's easy to unsubscribe or change your preferences whenever you wish.
info, news, deals , offers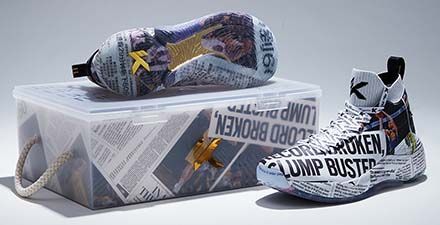 Subscribe now
Get exclusive news