Here you can get access to all recorded presentations and panel discussions of DESMA-ology: the most groundbreaking conference about the future of footwear manufacturing, organized by
DESMA
- market leader in automation for the footwear industry - and Footwearology.
The conference will take two days: both days are about local, circular and on-demand manufacturing, but on the first day the focus is mainly on the digital side and on automation, and on the second we shift to the material side, focusing on optimizing the footwear lifecycle.
The conference will feature 7 "shoeture scenarios". These are panel discussions and demos with several guest speakers. Each scenario is covering the entire workflow from design, to production and retail. All scenarios are curated by Footwearology Lab, showing both our own R&D as well as that of others.


DESMA-ology will take place at the DESMA House Fair in Achim, Germany on September 26 and 27. If you join on location in Germany, you can join the conference for free, just send an email to info@desma.de to register for a free ticket to the House Fair.


If you cannot join in Germany but would still like to see the conference, then you can register to get access to the recordings through the button below. If you register before the DESMA House Fair you pay only 150 euros, if you register after, you will pay 199 euros. Please note that the recordings will not be streamed live, but will be shared on this webpage a few days after the event.
--------- 30 minute break ----------
Join us in person in Achim, Germany!
The DESMA House Fair is the best information and networking event for footwear technology and the most fun as well! On the evening of the first day there is the famous DESMA dinner - we always call it "the Beer Fest" - which you surely do not want to miss. Click the button below if you want to join the DESMA House Fair in person. Entrance is free, but you will have to request an invitation by email through the button below. As a visitor you also get a 50% discount on access to all recordings!

DESMA is easy to reach, since it is close to 3 airports: Bremen, Hamburg and Hannover. Many people visit Simac/Lineapelle in Milan first (September 20-22) and then travel on to Germany from there.
--------- 30 minute break ----------
--------- 60 minute lunch break ----------
Schedule for lectures in Room 2
The DESMA House Fair also features a range of about 50 guest exhibitors that are presenting their latest technologies, materials and services. Many of them will also give a short presentation, parallel to the lectures of the DESMAology conference. If you register for access to the recordings of the DESMAology conference, you will also receive the slide decks of these lectures. These presentations are not recorded on video though.
Monday, September 26:
13:30 - 14:00

ISC

- speaker: Ellen Waßmann - Title: Panta Rei - Alles fließt

30 minute break

15:30 - 16:00

Aloft

- speaker:

Pedro Barros Castro

- Title: Aloft "SPHAIR Sole Bubble Technology: an approach to a more comfortable and self-adaptative outsole design

If you are not able to join us in person in Germany, but would still like to follow the DESMA-ology conference, then register now to receive access to all recordings, for the Early Bird rate of only 125 euros!
Guaranteed Security using one of the most advanced encrypted systems on the market.
The information in this page is being processed and encrypted securely using industry-leading encryption and fraud prevention tools.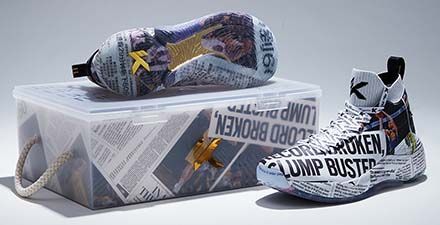 Subscribe now
Get exclusive news