CATEGORY: 3D modeling
LEVEL: Beginner
3D Footwear Modeling in Rhino 7
Rhino 7 was released this year and since this includes a lot of exciting new functions, such as SubD modeling, we decided to update our 3D Footwear Modeling in Rhino course to include those new features.



During the course you will learn how to model a last, upper and sole. This course is a great preparation for Grasshopper for Footwear, so if you click on the Enroll button you will find an attractive bundle for both courses.

All students that have already followed our Rhino 6 course - or are following that now - are entitled to a 50% discount to this course. Contact us for your personal discount code!

YOUR INSTRUCTOR

Lorenzo Masini
Industrial product designer
The course is developed and taught by Lorenzo Masini who has also been teaching the offline courses in Rhino and Grasshopper for The Footwearists for the past 5 years. Lorenzo is an independent product designer based in Florence, Italy, working in numerous roles such as product, exhibition and interior design, product engineering and idea creation.
Because of this broad experience in all kinds of computational design and 3D design, he was asked by SLEM - the institute from which The Footwearists were born - to teach 3D design specifically for footwear, which he has been doing for them ever since. With utmost patience he helps students navigate through any software easily, focusing on what they really need, and helping them to understand how to solve digital design challenges in multiple ways.
When Lorenzo is not designing, he is rapping as part of
Cronofillers
, a group of talented Italian rappers that comment on the state of our society. Lorenzo just finished a post graduate course in Advanced Robotics in Barcelona, since he is aiming to bring back high-tech manufacturing of design to Italy. He is based in Florence.
4 modules

30 video classes

interactive video transcription

optional one-on-one live classes

1 digital 3D last

access for 12 months

1 certification
Course Format
The course consists of 4 modules that each include a series of short video classes:
1: making a last
2: making the upper
3: making the midsole
4: visualization and rendering

You can follow the video classes at your own pace. Rhino is not the easiest program to learn, but doing it online forces you to persist, since you cannot ask the teacher right away and have to try and figure it out yourself first. This is certainly the most effective and long lasting way to learn. You can see a free example of a video class on the bottom of the page!

And if you are really stuck, you can request a live class with your teacher Lorenzo at any time. This is included in the course price. You can also ask your questions on the community page of the course, so other students can help you as well.

We can provide a certificate upon completion, but then you will have to send in your 3 finished files - last, upper and midsole, including rendering, for us to check.
Course Audience
This course is meant for footwear designers that want to make 3D models that are very exact and could be used by a mold maker or that want to 3D print prototypes in-house. It covers how to find and fix any holes in your geometry, so you end up with a 3D printable file.
This course is also a must for people that want to expand their skills towards generative parametric design, since Rhino is directly integrated with Grasshopper, the leading application in that field. After this course you can continue with our new
online course in Grasshopper
.
Requirements
You do not need any prior knowledge of 3D software, but we do assume that you already design footwear. This is NOT a course where you learn how to design shoes from scratch, we just focus on how to visualize them in a professional 3D model.
The course does NOT include the Rhino software. You can
download
a fully functional trial version of Rhino 7 that is valid for 90 days, which is more than enough to finish the course.
You can run Rhino 7 both on a PC or a Mac. You can check the system requirements
here
. You will need a mouse though! Not a trackpad or a stylus!
example video
Workflow for Mesh
This is a video from the second section of the course. This shows how to create a mesh upper.
example video
Midsole: shape introduction
This is a video from the third section of the course that focuses on making the midsole.
rhino + grasshopper + 3d printing
Expo Lorenzo Masini at Cosmo Caixa in Barcelona
Recently Lorenzo Masini was asked to design some wearable shoes for an exhibition on 3D pinting at
Cosmo Caixa
in Barcelona. They were 3D printed with filament by
Wearpure
, which they say cleans the air from pollution. We will check this out in one of our future webinars, but in the meantime you can be inspired by the options that Rhino + Grasshopper + 3D printing give you when it comes to footwear design!
STAY CURRENT.
SUBSCRIBE TO OUR NEWSLETTER
Once a month we send out our newsletter with updates on all our courses and interesting news in the area of footwear innovation.

Anyone can subscribe. Just fill in your email address here. It's easy to unsubscribe or change your preferences whenever you wish.
info, news, deals , offers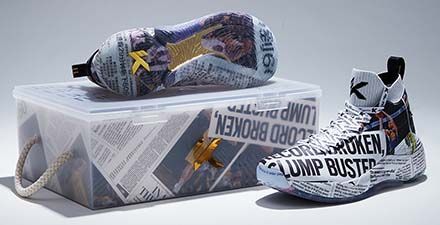 Subscribe now
Get exclusive news