LEVEL: All
Making: the Future of Footwear
Special Laceless Edition!
Learn how to apply the latest manufacturing processes, technologies and materials to create more sustainable footwear.

If you are a participant in the Laceless Challenge 2022, you are entitled to a HUGE discount! Instead of 500 euros, you pay only 150 euros!

The only thing you need to do is register for our FREE Laceless Challenge course and then you will automatically get the discount codes for this course and for our Rhino and Grasshopper courses! You can apply these codes upon checkout!

"Making: the Future of Footwear" is our flagship course; it is a must for anyone who is working on the product development side of the footwear industry, whether you are experienced or still a beginner.

Please note: this special Laceless edition of the course is only valid for three months, for the full duration of the challenge!

keep your knowledge up to date
Why would I want to follow "Making: The Future of Footwear"?
"Making; The Future of Footwear" is the base for all other courses that we give, because whether you are learning how to visualize shoes in 3D, how to source materials and components or how to create a strategy towards circularity or digital transformation... it will always be essential that you understand how shoes are manufactured right now and in the future, or else you will make grave mistakes.
A lot of footwear professionals were taught how to make shoes by hand during their education, and even though this is certainly helpful, it does not resemble the way we make footwear industrially. In fact, with the rise of automation, the gap between how shoes are made by hand or in a footwear factory, is widening further.
Innovation in manufacturing methods and footwear materials now goes so fast, that you cannot just rely on your experience, you will actively need to keep your knowledge up-to-date and that is what this course does for you. It also focuses on how to apply new manufacturing technologies in order to lower your carbon footprint and works towards circularity.

The course includes 10 chapters; the first 3 are intro classes, each focusing on a broad subject: how to forecast the future, how to make footwear more sustainable and the effects of automation. The following 7 chapters each cover a specific technology or type of material.

10 Chapters

101 video classes (> 22 hrs)

access for 3 months
Course Format
This course consists of video classes that you can watch at your own pace. The course has a logical order, but you can also create your own order. In that case we advise you to watch the first three classes, since these are the intro, and then continu with the technology or material that interests you the most.

Requirements
This course is for all levels, from beginners to seasoned 'shoe dogs'. All we require is an open mind and a passion for footwear! And even if you do not have that, you will after taking this course!

Attention: this is not a design course, but a knowledge and insight course, there will be no sketching involved! Knowledge of manufacturing and sustainability is essential for designers though and will greatly improve your design capabilities!
Course Audience
This course is geared towards footwear professionals that are involved in manufacturing, product development, design, innovation and/or sustainability or that work in the orthopedic industry and other footwear-related industries. Participants of previous editions of "Making: The Future of Footwear" are working at:
INNOVATION CENTERS: Vibram, Camper, Hanesbrands, Try.fit
DESIGN DEPARTMENTS OF BRANDS: ALDO Group, ECCO, Dorothy Perkins, Joe Nimble, Jakshoes, Pezzol (safety shoes)
MANUFACTURING & SOURCING: Juan Poveda ASIA
SUSTAINABILITY DEPARTMENTS: Eileen Fisher Group, VF Corp
STARTUPS: No Saints, Other Year, HAUS Design
ORTHOPEDIC SHOE COMPANIES: Livit, Kemerink Orthopedics, The gait and biomechanics lab, Gneiss Concept
ACADEMIA AND RESEARCH CENTERS: FIT New York, Biofabricate
YOUR INSTRUCTOR

Nicoline van Enter + her network

Founder of The Footwearists
The course is developed and taught by Nicoline van Enter, founder of Footwearology Academy and Cofounder of Footwearology Lab.

Nicoline is a world-renowned footwear technology forecaster, lecturer and consultant, specializing in sustainable manufacturing technologies.

She has over 30 years of experience in the footwear industry, working and teaching around the globe for companies across the supply chain and has built a huge network that will also be involved in this course.

WHAT OUR STUDENTS ARE SAYING
Even though I have been working in footwear design, sourcing and production for decades already, I still still learned lot from "Making: The Future of Footwear".

After this course I do not only know more, but I also look at footwear manufacturing in a whole new way, which has greatly inspired me to create even more innovation!
Innovation Design Footwear Sourcing
CHINA

I think the course is great. I like the flow of information, it is an order that makes sense. The course content is indeed for people already in the footwear industry but dives into details that I think a lot of people don't fully understand because we all tend to work in our areas of expertise- eg bottom technologies, upper materials, knit details and a lot of product people don't know the ins and outs of leathers either.


I've almost completed the course and I'm walking away with a more foundational knowledge of footwear manufacturing techniques. I feel empowered in understanding more about the future direction of this industry, and areas in which I can help make a positive impact and work towards my career goals
Sustainability, Sourcing, Supply Chain & Materials Consultant
This course should be mandatory for all footwear companies!
david boynton
Senior Manager virtual Product Creation at Reebok
usa
EXAMPLE OF AN INTRO CLASS
This is the intro class to chapter 2, showing how we will systematically discuss all aspects of circular, regenerative footwear.
EXAMPLE OF A TECHNOLOGY CLASS
In this class we focus on 3D printing with liquids or in liquids. This is an example of a technology that is upcoming; it is still cutting-edge and not mainstream. In each technology or material class we start with things that are readily available and work towards innovations that are in development, like this one.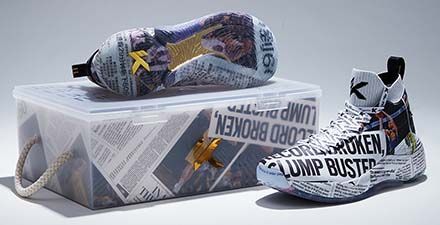 Subscribe now
Get exclusive news