CATEGORY: MANAGEMENT
LEVEL: INTERMEDIATE/ADVANCED
F.L.O.W. Management Track 2 - Marketing & Ecommerce
Starting December 14, 2020
but you can already register
This second track looks at how we can expand the digital design efforts that we made in the first track from inside the supply chain directly to the consumer. We will answer questions like: 


How can we use 3D designs/virtual prototypes that are consumer facing for more engaging digital marketing?
How can we use 3D designs for crowdsourcing sales before shoes have been manufactured to create better inventory efficiency?
How can we best create a digital workflow that allows for customization by the consumer—for size and/or aesthetics—within our current means of production?
Which other new digital tools could we apply to get the most marketing value from our digitization efforts?
4 Chapters with multiple video classes

interviews with guest experts

2 live classes with those experts

access for 6 months
Course Format
F.L.O.W. stands for: Footwear industry Learning Optimal digital Workflow. It is an online program that we organize together with the
FDRA
(Footwear Distributors and Retailers of America) and is sponsored by
Material Exchange
, the largest digital for material sourcing.
F.L.O.W. is aimed at helping senior management create a smooth transition to digital product development and Ecommerce. 
There are four management tracks in total. You can choose to only follow a few, but we greatly recommend that you follow all of them for a very attractive bundle price with 17% discount. You can find this option when you click on the Enroll button on the top of the screen. 
Course Audience
This course is for senior management in all segments of the footwear industry, from manufacturers and suppliers, to brands and retailers.
It is specifically aimed at people that are responsible for creating and implementing a strategy for digital transformation.

This second track is interesting for both design, marketing and sales, since virtual prototyping, online customization and ecommerce is where these disciplines meet.
YOUR INSTRUCTOR & HOST

Nicoline van Enter and her network

Founder of The Footwearists
Nicoline van Enter is the founder of 
The Footwearists
, the international innovation network behind the Footwearology Academy.
She is a world-renowned footwear technology forecaster, lecturer and consultant, specializing in sustainable manufacturing technologies.
She has over 30 years of experience in the footwear industry, working and teaching around the globe for companies across the supply chain and has built a huge network that will also be involved in this course as guest lecturers. Below you see a few, but more will follow.
more names will follow soon
Your expert trainers in this track
Head of Digital Fashion at 
INDG
With a background in graphic design and 10+ years of experience in digital creation for the sportswear industry, for brands like Adidas and Nike, Bastiaan has robust experience implementing digital creative technologies and innovative solutions into creation processes, while also managing people and change. He is a high performing, energetic leader and coach, desiring to inspire others and to drive continuous improvement by developing processes and people on a daily basis.
Shane Griffith
Foundry is of course known for Modo, the software package that allows designers to make renderings of footwear that are so photorealistic that they can be sold as virtual prototypes. For this track they will also focus on how to streamline your workflow using Modo, giving concrete examples of best practices across a range of their customers.
Shayne Smith
Chief Business Development Officer at 
RestAR
RestAR is an AI-Based 3D Capturing for E-Commerce. Shayne has over 10+ years experience in strategic business development and marketing globally, and he wants to share his wealth of knowledge and contacts in the e-commerce, digital, innovation and fashion industries. His fields of specialty include: customer experience, accelerating growth, lead building, strategic global business development, client management and partnerships, paid marketing campaigns, networking, and user acquisition
F.L.O.W. would never be possible without the support of our main sponsor
Material Exchange
, the largest digital material platform in the world that allows brands to work with material suppliers digitally, which reduces the reliance on physical samples, and minimizes material wastage for a more sustainable future.
STAY CURRENT.
SUBSCRIBE TO OUR NEWSLETTER
Once a month we send out our newsletter with updates on all our courses and interesting news in the area of footwear innovation.

Anyone can subscribe. Just fill in your email address here. It's easy to unsubscribe or change your preferences whenever you wish.
info, news, deals , offers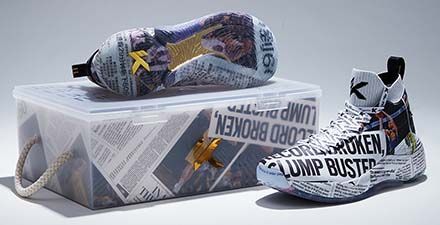 Subscribe now
Get exclusive news