CATEGORY: MANAGEMENT
LEVEL: INTERMEDIATE/ADVANCED
F.L.O.W. Management Track 3
Digital Manufacturing & Automation
Starting January 4, 2021
but you can already register
In this third track, we will focus on how to streamline manufacturing through digital transformation, creating an optimal synergy between digital design and manufacturing.
With a couple of expert speakers from the digital manufacturing side, we will help you answer vital questions, such as:
How can we best support manufacturing remotely?
What technologies (3D scanners, molding tools, robotics) can we help implement in the factory to speed up manufacturing and reduce quality issues and costs?
How can we create new methods of manufacturing using digital means?
How can we use 3D printing in manufacturing, either for molds and/or final products?
How can we create and implement local digital manufacturing?
How can we create and implement digital manufacturing solutions for custom footwear?
4 Chapters with multiple video classes

interviews with guest experts

2 live classes with those experts

access for 6 months
Course Format
F.L.O.W. stands for: Footwear industry Learning Optimal digital Workflow. It is an online program that we organize together with the
FDRA
(Footwear Distributors and Retailers of America) and is sponsored by
Material Exchange
, the largest digital for material sourcing.
F.L.O.W. is aimed at helping senior management create a smooth transition to digital product development and Ecommerce. 
There are four management tracks in total. You can choose to only follow a few, but we greatly recommend that you follow all of them for a very attractive bundle price with 17% discount. You can find this option when you click on the Enroll button on the top of the screen. 
Course Audience
This course is for senior management in all segments of the footwear industry, from manufacturers and suppliers, to brands and retailers.
It is specifically aimed at people that are responsible for creating and implementing a strategy for digital transformation.

This third track is especially suitable for those involved with manufacturing.

YOUR INSTRUCTOR & HOST

Nicoline van Enter and her network

Founder of The Footwearists
Nicoline van Enter is the founder of 
The Footwearists
, the international innovation network behind the Footwearology Academy.
She is a world-renowned footwear technology forecaster, lecturer and consultant, specializing in sustainable manufacturing technologies.
She has over 30 years of experience in the footwear industry, working and teaching around the globe for companies across the supply chain and has built a huge network that will also be involved in this course as guest lecturers. Below you see a few, but more will follow.
Your expert trainers in this track:
Janne Kyttanen
3D visionary, investor, co-founder of
WTFVC
, inventor of 3DTI
Janne's passion is to empower and advance the 3D printing industry, and he has been doing this for two decades in the form of product design, building companies, and investing in moonshot ideas. His focus is to create 3D Value Networks in footwear and to fuel footwear professionals' desire to change by sharing his creative approach to solving big problems in the world.
F.L.O.W. would never be possible without the support of our main sponsor
Material Exchange
, the largest digital material platform in the world that allows brands to work with material suppliers digitally, which reduces the reliance on physical samples, and minimizes material wastage for a more sustainable future.
STAY CURRENT.
SUBSCRIBE TO OUR NEWSLETTER
Once a month we send out our newsletter with updates on all our courses and interesting news in the area of footwear innovation.

Anyone can subscribe. Just fill in your email address here. It's easy to unsubscribe or change your preferences whenever you wish.
info, news, deals , offers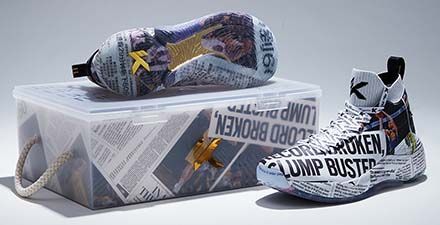 Subscribe now
Get exclusive news