COURSE ON LOCATION: @ FOOTWEAROLOGY LAB BARCELONA - LEVEL: All
Design Automation:
from ide
AI

tion to cre

AI

tion
Course dates: March 30 - April 2, 2023
How will the footwear design workflow change and what new skills are required from designers if ideas can be generated in mere seconds using AI text to image applications such as Dall-E, Midjourney and Stable Diffusion?

How do we know what to ask from the AI, which images to select from the wave of generated suggestions and how can we go from just a bunch of pretty pictures to manufacturable 3D models?

This groundbreaking course answers all these questions. You will learn the basics of how AI works, which platforms are on the market now and how they can optimally be used, the importance of developing design vision and how to translate that in text to prompt the AI.

And.... you will learn how to turn your ideas from 2D images into actual 3D files, using new design automation software that does not require you to have any 3D design skills. Your end products will be a mood board and collection of designs, all generated in AI, and a 3D printed version of one or your AI-generated shoe designs in a regular sample size.

We have a maximum of 6 seats, so register now! You can pay in two installments.
These footwear design ideas are all fully generated by AI, using the text prompt "A pair of inflatable sneakers, designed by ..." and then we added various names of artists, designers or general art terms to see what effect they would have. This was just our first experiment, by now we have become highly familiar with numerous AI applications, including the translation of 2D to 3D.
What to expect from this course?
The two videos below will show what you can expect from the course. The first one shows a workflow that we created as an example and presented at our recent
DESMAology conference
. The second one shows what Hyperganic can do, with an actual sample they made for DESMA, which was also presented at the conference.
This video shows the workflow from design to mold. We will cover that in the course, however, since we cannot do molding in house, we are using 3D printing to create your sample.
The course is suitable for all kinds of design, from commercial to high fashion.

get prepared for the future of design
Who should follow this course?
This course is meant for anyone involved in footwear design and trend forecasting. We especially encourage senior designers and creative directors to join, because it will take vision and experience to be able to craft the right questions to an AI, as well as make the right choices from the multitude of pictures that will be generated and to understand how an idea can be manufactured in the most sustainable way possible.
Over the past years we have seen senior designers struggle with digitalization, but now we are seeing new kinds of software that make 3D design much less tedious and intimidating. This course is ideal for designers that want to learn how to make their footwear design skills future proof and help their teams create smoother and more creative workflows using AI.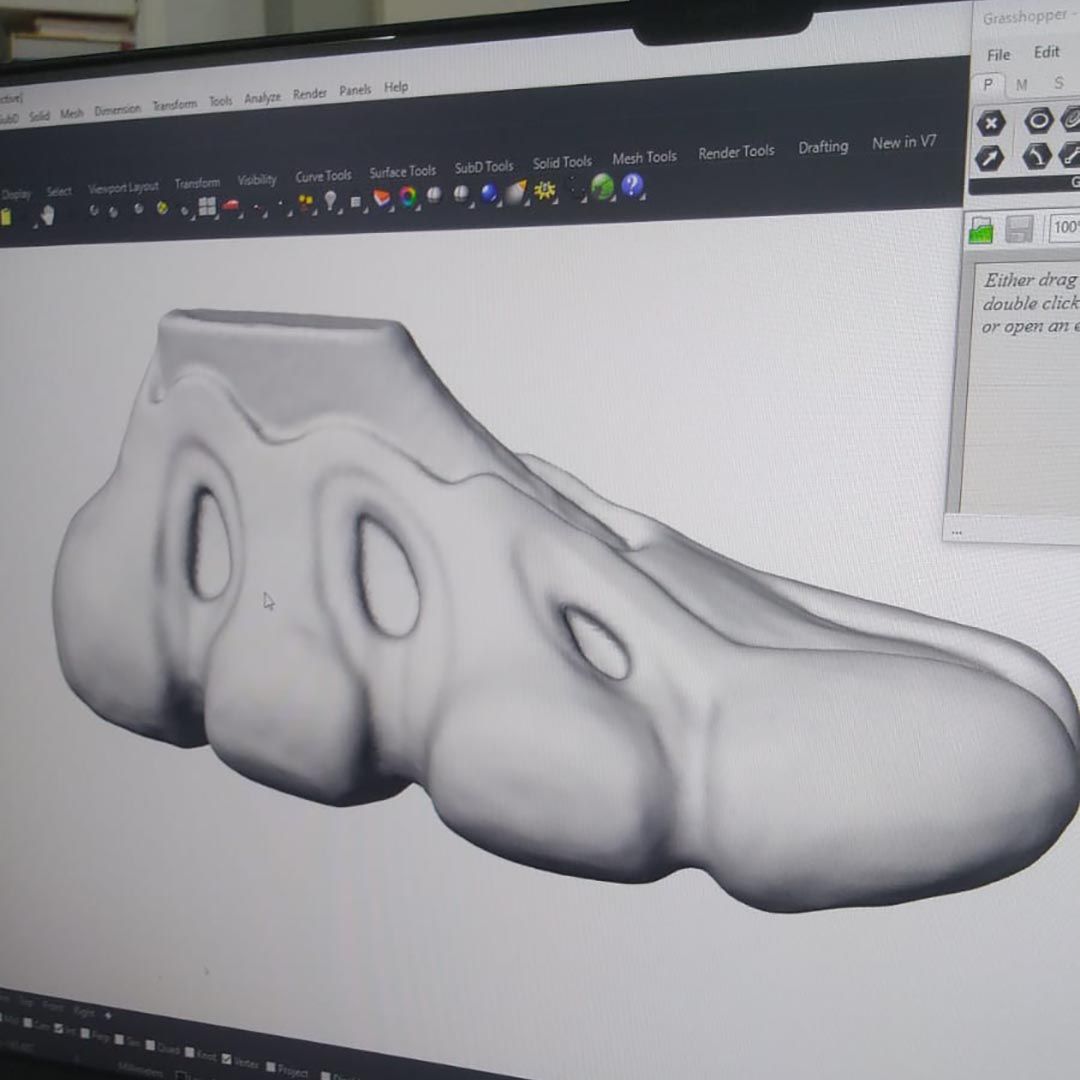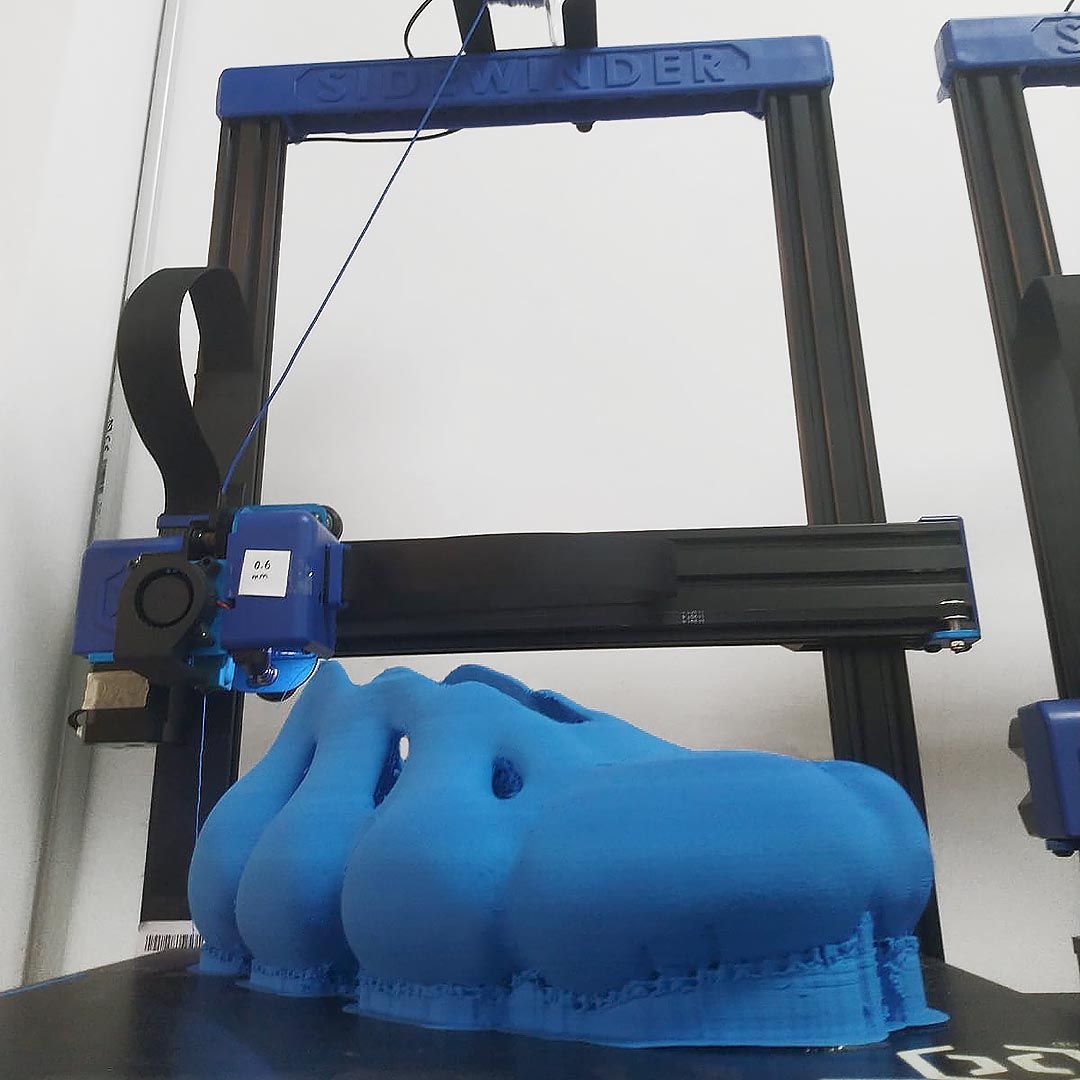 4 days of classes in Barcelona

access to all AI platforms that are used

access to Hyperganic and other applications to translate 2D to 3D

1 certification


Filament to print your shoe

travel costs to and in Barcelona

laptop with Illustrator and Photoshop installed
Class format: maximum of 10 participants
This is a live class given by
Nicoline van Enter
and
Luis Bugin
at our
Barcelona Lab
. We prefer to do this class in person because of the translation of digital imagery into physical prototypes, which is quite hands-on and will also teach you the basics of 3D printing.
Each day there is class from 9:30 - 16:00 so you will also have time to see beautiful Barcelona.
March 30 - AI deep dive
You will learn about AI, which platforms are available, how they differ and you will get to learn and practice with prompt crafting, so you can write the best questions to get your AI to create what you want.
March 31: Vision and curation
This day we work on creating design vision and curation. What would you ask an AI when you can ask anything? How can an AI help you make better designs? How do you choose from the multitude of images?
April 1: 2D to 3D
This day you will learn how to work with a combination of Adobe Illustrator, Photoshop and
Hyperganic
Algorithmic Engineering to quickly turn your image into a 3D file of a midsole or entire shoe. You will then learn how to slice that file (prepare it for printing) and start 3D printing it.
April 2: Finishing the prototype
The final day will be spent on answering any further questions and finalizing your 3D-printed AI-generated shoe.
Professional experience in footwear design is required, we are not accepting university students for this course. Ideally you have a minimum of 3 years experience as a professional shoe designer, trend forecaster or creative director.
No prior experience with 3D design is required - but always welcome - we do however require that participants bring their own laptop (PC or Mac) with Adobe Photoshop, Illustrator installed, as well as a mouse. You will receive access to Hyperganic before the course starts and are required to install that as well.
Meet your instructors
Luis Bugin
Luis is a highly experienced computational designer from Brazil. He joined the team of Footwearology Lab last summer, researching data-driven design applications and additive manufacturing technologies on mass customization of footwear. In this course he will be teaching the translation of 2D images to 3D files with applications such as Hyperganic.
Meet your instructors
Nicoline van Enter
Nicoline van Enter is one of the founders of Footwearology and Footwearology Lab. She is a world-renowned technology forecaster and visionary thinker, working for tech builders and brands around the world. She has already been working with various kinds of AI for several years and received early access to several of the current AI platforms for design. In this course she will teach how AI works and will focus on creating vision.
AI can be used for both product design and art. In the course we will address both sides, also showing how you could easily create mood boards, envisioning future developments.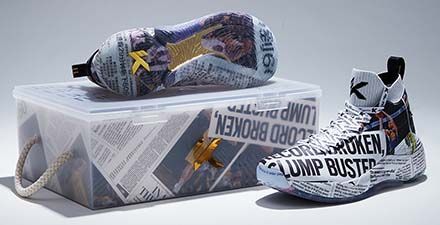 Subscribe now
Get exclusive news