CATEGORY: management
LEVEL: intermediate/advanced
F.L.O.W. Management Track 1
Digital Design & Prototyping
In this first track of F.L.O.W. you will learn how to build the foundations for your digital workflow by understanding how to strategically transform your current design workflow.

In this first track we discuss how to find out who will be responsible for digital design in your company - whether you should outsource or insource or both - and which digital design package(s) could be best for your situation.

This module gives a full overview of digital ideation, design and rendering packages, as well as pattern making software that is suitable for footwear, explaining and comparing functions and prices in a clear way that everyone can understand, even if they have no experience in this field at all.
3 Chapters

55 video classes

interviews with guest experts

Romans CAD digital goodie bag

access for 6 months
Course Format
F.L.O.W. stands for: Footwear industry Learning Optimal digital Workflow. It is an online program that we organize together with the
FDRA
(Footwear Distributors and Retailers of America) and is sponsored by
Material Exchange
, the largest digital for material sourcing.
F.L.O.W. is aimed at helping senior management create a smooth transition to digital product development and Ecommerce. 
There are four management tracks in total. You can choose to only follow a few, but we greatly recommend that you follow all of them for a very attractive bundle price with 17% discount. You can find this option when you click on the Enroll button on the top of the screen. 
Course Audience
This course is for senior management in all segments of the footwear industry, from manufacturers and suppliers, to brands and retailers.
It is specifically aimed at people that are responsible for creating and implementing a strategy for digital transformation.

This first track is also very suitable for footwear designers that want to understand how they can specialize in digital design and which software they would need to master.
YOUR INSTRUCTOR

Nicoline van Enter

Founder of The Footwearists
Nicoline van Enter is the founder of 
The Footwearists
, the international innovation network behind the Footwearology Academy.
She is a world-renowned footwear technology forecaster, lecturer and consultant, specializing in sustainable manufacturing technologies.
She has over 30 years of experience in the footwear industry, working and teaching around the globe for companies across the supply chain and has built a huge network that will also be involved in this course as guest lecturers. In this track you will already meet a few.
YOUR INSTRUCTOR

Mitch Harvey 

Mitch has been an expert in 3D footwear for more than a decade. In his current role as 3D Innovation Manager at Deckers Brands, he is implementing a holistic approach to automatically generate patterns, costing, and bill of materials using virtual prototypes at the very beginning stages of the design process. He has collaborated with numerous software companies to develop footwear specific tools to streamline the digital creation process.
YOUR INSTRUCTOR

Darren Glenister

Darren has worked in software and digital transformation technologies for fashion and retail for over 20 years. He brings his extensive experience and vision for innovative technologies in emerging markets to the Material Exchange, a platform that works directly with the world's leading retail apparel and footwear brands to analyze, optimize, and digitize their supply chains. The Material Exchange promotes best practices for product creation, data management and PLM integration
YOUR INSTRUCTOR

Jean-Marc Pedeboy

A founding partner of Strategies, Jean-Marc has helped developed collaborative solutions for the footwear industry for 25 years. As digitalization becomes more demanding, his company is moving beyond CAD to FIM (Footwear Information Model), an integration of 3D/2DCAD with material database, enabling brands to connect with users. 3D virtual models are sent to the marketplace to detect trends before going to actual manufacturing, minimizing costly mistakes. FIM also offers a new and realistic shopping experience by making Fashion to Factory a reality.
In this class Nicoline van Enter explains how the product development process is divided in several stages that involve different people and different kinds of software.
Guaranteed Security using one of the most advanced encrypted systems on the market.
The information in this page is being processed and encrypted securely using industry-leading encryption and fraud prevention tools.
F.L.O.W. would never be possible without the support of our main sponsor
Material Exchange
, the largest digital material platform in the world that allows brands to work with material suppliers digitally, which reduces the reliance on physical samples, and minimizes material wastage for a more sustainable future.
STAY CURRENT.
SUBSCRIBE TO OUR NEWSLETTER
Once a month we send out our newsletter with updates on all our courses and interesting news in the area of footwear innovation.

Anyone can subscribe. Just fill in your email address here. It's easy to unsubscribe or change your preferences whenever you wish.
info, news, deals , offers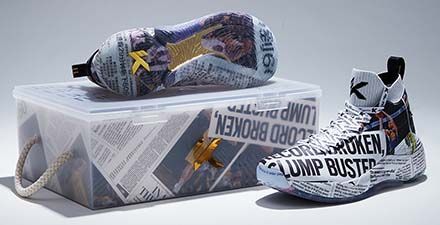 Subscribe now
Get exclusive news