CATEGORY: CIRCULAR
LEVEL: intermediate/ADVANCED
Circular footwear:
Business & Design Strategies
Enrollment for this course is closed, new dates will be announced soon.
This course helps participants see the forest for the trees when it comes to what circularity actually means and why we should strive for it.


In this day and age everyone seems to be convinced that we should work more sustainably, but what does that entail, how can we separate fact from fiction and develop a true helicopter view of the environmental crisis as a whole and of how the footwear industry could help solve it?


Once we have done that, how can we translate this knowledge into a clear business roadmap and design strategy for our company that could take us through at least the next 5-10 years?


And finally: how can we achieve the necessary changes in our company and get everyone on board to actually implement these strategies, step by step?


Those are the questions that this course will help you answer through video classes and personal consulting.
10 modules each with multiple video classes

4 live classes with guest experts

downloadable templates that help you create your circular roadmap

2 hours of one-on-one coaching

1 certification


access for 12 months
Course Format
The course consists of 4 elements:
video classes that you can watch at your own pace
live classes that allow you to interact directly with your instructors and guest experts

one-on-one coaching sessions with your instructors

downloadable templates and other useful content that you could never get anywhere else
You can determine when and how you use your coaching hours.
Course Audience and Structure
This course is meant for participants at a senior management level in medium to large corporations who are in charge of creating a clear strategy on how to become as sustainable as possible. It is also ideal for people that are heading new startups in the area of circular footwear.

We understand that you cannot just change your entire business model and product creation strategy overnight, so in this course we start from the "dot on the horizon", explaining why it is there, how far away it might be for you and why that dot will be in different places for different companies.

After that we work our way back from what we can do in the near future, to how we can optimize your current situation.

Please note that this is not a design course, but a course focused on business and design strategy. You will not be drawing shoes, but building a roadmap to make all your products as sustainable as possible during the coming 3-5 years.
YOUR INSTRUCTOR

Pete Lankford

Product Designer l Sustainability Expert l Strategic Leader
Pete Lankford has been an innovator in the footwear industry for over 25 years and currently works at the forefront of sustainability to advance circular footwear solutions. His approach seeks to reconcile a possible and necessary future to the traditional business model where product responsibility ends at point of sale.
His early career started at Design Continuum in Boston and Exeter Research, a biomechanics and footwear design firm in New Hampshire. As design director with Timberland, Pete defined and developed impactful new initiatives for the company, notably Timberland Boot Company and many of the most commercially successful, sustainable Earthkeepers collections.
YOUR INSTRUCTOR

Nicoline van Enter + her network

Founder of The Footwearists | Sustainability Expert & Consultant

Author and instructor business strategies
Nicoline van Enter is a world-renowned footwear futurist and founder of both Footwearology - the only online academy for footwear professionals - and The Footwearists, an international innovation platform for the footwear industry that includes experts such as Pete Lankford. Over the past ten years she has specialized in sustainable footwear innovation and has become convinced that we are not able to move towards truly circular products, unless we also adjust our business model to accommodate and finance the necessary changes to our entire supply chain.

In this course she will share her experiences in connecting companies across the supply chain in more sustainable business models, from material and machine suppliers, to brands and retailers. For the live classes she will also interview several of these companies about their experiences and future vision, both for the video classes and the live classes.
Since there is a lot of movement in the field of circularity, we are constantly updating this course with new information, especially from Europe where companies are ahead of the game when it comes to new circular business models.
Here is a Dutch documentary that we subtitled for you, which addresses how you can literally and figuratively "make good money" by NOT basing your business model on exponential growth, combining for profit and non-profit business structures.
STAY CURRENT.
SUBSCRIBE TO OUR NEWSLETTER
Once a month we send out our newsletter with updates on all our courses and interesting news in the area of footwear innovation.

Anyone can subscribe. Just fill in your email address here. It's easy to unsubscribe or change your preferences whenever you wish.
info, news, deals , offers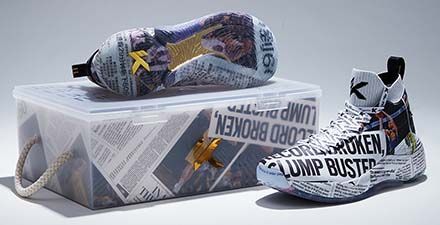 Subscribe now
Get exclusive news