the perfect christmas gift!
Shoemix: the ideation game for shoe designers
Nicoline van Enter, founder of Footwearology, used to work as a trend forecaster and creative director in the footwear industry with her company Ytrends. Often she had to work with brands that had lots of carry overs: products that are in their collection each season. For designers it could be a difficult process to keep coming up with great design ideas for these styles.
That is why she developed a game that brings the element of surprise into the design process, leading designers to ideas they would have never achieved otherwise. It turned out to be so successful that she ended up publishing it as a card deck called called Shoemix. We thought they had all sold out, but during our recent move to Barcelona we discovered a few extra boxes, so you can now buy them again!
Shoemix is a card deck with all existing footwear archetypes; these are the original styles from which all other shoes have evolved. They are divided in 4 categories: Folkloric, Historic, Modern and Sporty. How you use the game depends on the results you want to achieve.

For random idea generation, you shuffle the cards, spread them out face down on the table and randomly pick 2 or 3 cards, preferably from different categories. Then get your sketch book and start combining the shoes you picked in a design.

You can do this individually or in teams. Just use your imagination, there are no 'wrong answers' here! To solve specific design challenges, you can add whatever you like to the mix, such as materials, trend themes, carry-over styles, graphics etc.
You can also intentionally pick one card and randomly choose another. You will find that as long as you keep the element of surprise in the game, you will keep achieving surprising results.

Shoemix is also ideal for schools; we have used it many times in classes and still do. The games were shipped to us in boxes of 15 - an ideal amount for a team or classroom - so we are selling those boxes at a discounted price. This could be the perfect Christmas gift for your design team!


Of course, you can also buy the games individually. We only have 100 card decks left in total, so grab this offer while you can, using the buttons below. Click on the arrow next to Shoemix Game to find the option for buying 15 games at once. Prices are excluding shipping (3 euros).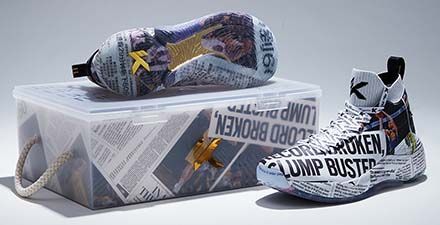 Subscribe now
Get exclusive news