RESEARCH - CONSULTING - ONLINE COURSES
expertise center for footwear professionals
Footwearology is the only online academy for footwear professionals. We enable you to gain the knowledge that will get you, and the companies you work for, ready to create and embrace a better future.

The academy is run by The Footwearists; a renowned international innovation platform for the footwear industry that brings together brilliant minds from all over the planet. Besides teaching, we do research and consulting.

Build your own curriculum!
Take one for the team!
We take great pride in the fact that more than 50% of our students follow several courses with us! Some start with a beginner course and work their way up to an advanced level and others follow several different subjects at the same time. It all depends on your needs: you determine what courses to follow, in which order and within which time frame.

Here is how it works:
1st course: full price
2nd course: 20% discount with code SECOND20
3rd course or more: 30% discount with code THIRD30


After you bought your first course, you can use the discount codes for your next courses at any time you like. Each course is valid for 12 months.
Would you like to follow a course with your whole team? We have the following group discounts:
Group 3-5 people: 30% discount
Groups 6-10 people: 40% discount
Group > 10 people: 50% discount

Please
email us
to book your group discount, either for one course or for multiple courses. In that case the discounts for following multiple courses also apply, so you stack discounts!
Please note: in order to qualify for the group discounts, all participants must have a personal email address from the same company domain.
Making: the future of footwear
40% off Making: The Future of Footwear until October 17, 2021!
Quitting bad habits is so much easier if you have better ones to replace them with! Investing in a course is a win/win situation: you get distracted and take your career to the next level at the same time!
For us October is not "STOPtober" but "STARTtober"! Each week we have several irresistible offers. This week you get a 40% discount on Making:The Future of Footwear!
circular product development
Our courses on sustainability
ideal TO TAKE WITH your ENTIRE team
Our courses on 3D modeling
SPECIAL STARTTOBER BUNDLES - ONLY AVAILABLE THIS MONTH!
WHAT OUR STUDENTS ARE SAYING
I took 3 online courses at Footwearology: "Making: The Future of Footwear", 3D Footwear Design in Rhino and Grasshopper for Footwear. My English is not so good, but you can watch the videos again and again, slow them down and now you also have interactive transcription, so you can read along with the video or translate text in your own language for better understanding.

I think the most valuable thing is the Footwearology community: here you find people from all over the world and they have different backgrounds and knowledge. So when I have a question about footwear, once I post this to the community, not only Footwearology teachers, but also other participants, who have a different background, will answer and offer worthful information to me.

Even if you are already a professional for footwear, you can always gain something from the other professionals.
I
recommend
you to join this community and look forward to exchange information with each other!
FOOTWEAR TECHNICAL EXPERT
JAPAN
I followed Professional Sole Design and I really enjoyed the course. I think you are doing a spectacular job in the footwear area.
Congratulations, a platform like yours was needed!
FOOTWEAR DESIGNER AT FOREVER SOLES
PORTUGAL
I took almost all courses of Footwearology in order to gather the knowledge I need to build my business in performance footwear that is made to size, using automated design and manufacturing systems.

For instance, Professional Sole Design gave me the background as to where the industry is coming from, whereas the Grasshopper class is offering me a way to automate everything that is going on. So I can now automate my designs for change, which is very important to be able to fit people's feet.
Carol McDonald
OWNER OF GNEISS CONCEPTS and Co-Chair, 3D Body Processing at IEEE Standards Association
usa
STAY CURRENT.
SUBSCRIBE TO OUR NEWSLETTER
Once a month we send out our newsletter with updates on all our courses and interesting news in the area of footwear innovation.

Anyone can subscribe. Just fill in your email address here. It's easy to unsubscribe or change your preferences whenever you wish.
info, news, deals , offers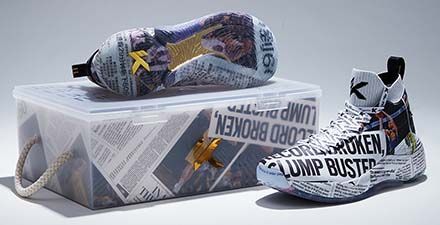 Subscribe now
Get exclusive news