Do you need personal advice rather than training?
"Hello, we have this great new idea for 3D printed midsoles and want to have shoes manufactured with those in Europe, can you arrange that for us?"...or...
"We have a sneaker brand and want to understand which materials we should choose to bring down our footprint as much as possible without loosing too much margin".
These are the kinds of questions about footwear innovation that we get asked on a regular basis, both by established companies as well as startups, coming from various sides of the supply chain.

To answer them we know that personal consulting provides a better and more targeted solution than just following one of our courses, but obviously there is no "one size fits all" answer or approach in cases like these.
However, since these requests became ever more frequent, we decided to develop attractive consulting packages, so you can easily decide how to work with us in case you need advice, based on your specific needs and budget. The packages also allow you to spread the costs over a few months, so they are affordable for both small and larger companies.
All consulting is provided by
The Footwearists
, our global network of experts, so we can make sure you will always get the right assistance. In longer projects this broad network allows you to work with different experts at different stages.
Below you find some of our current and previous consulting customers. We are known to connect companies across the supply chain to create innovative and effective solutions you could have never developed on your own.
we connect companies across the supply chain because real innovation is only achieved though collaboration!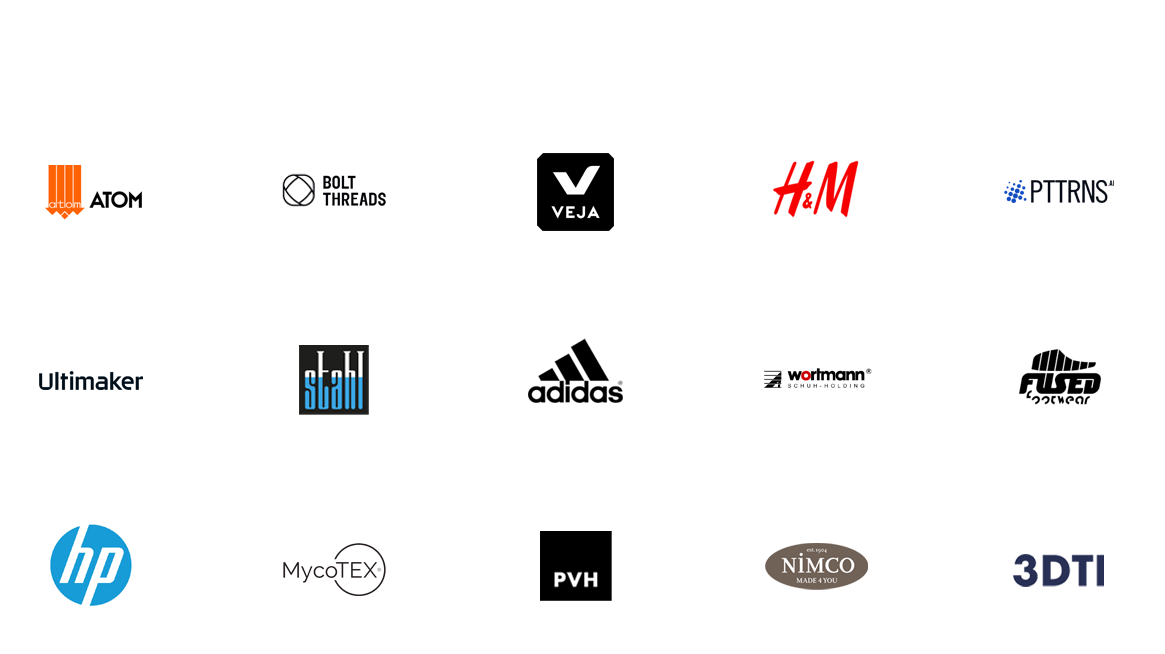 We are offering three different consulting packages that each cater to a different need and level of complexity, from simply requiring information and contacts (Connector Package), to personal mentoring and roadmapping (Mentor Package) or even active R&D (Inventor Package).

Each package works on the basis of a monthly subscription. In the case of the Connector package, you can cancel your subscription any time you like. So if you only have one question for us to solve, you pay only one month. For the Mentor and Inventor packages we agree on a certain number of months, depending on your needs. The number of months and the exact deliverables are specified in a contract. Your subscription cannot be cancelled before these months are finished, unless we both agree to that.

You can upgrade or downgrade between the Mentor and Inventor packages. For instance, many people start with a Mentor package to finalize their footwear innovation concept and then temporarily upgrade to an Inventor package as soon as actual product design and development needs to be executed and samples need to be made.


Our prices are not based on hours but on our level of experience and the reach of our network, although we do indicate how much time we can spend on you for each package. Depending on your specific requirements you work with one or more Footwearists consultants.
Especially with larger projects that take several months, you can work with different consultants at different stages, depending on the knowledge and experience that you require at each stage.
However, you will always have one project manager that is responsible for your company and will bring in the right Footwearist at the right times.
If you have a potential interest in any of our consulting packages, please send us
an email
, leave a message in the chat window on the bottom right, and/or schedule a 30 min Zoom call with us through the calendar below. This way we can determine if we are indeed the ideal partner to help you and which package(s) would be best suited in your case.
if you need info or contacts
Connector Package
Are you in need of knowledge about and/or contacts for a specific topic related to footwear innovation? Then this is the package for you!


For instance, do you want to lower your footprint and are you looking for the right bio-based TPUs for your soles?


Or do you have a new application that you think is suitable for the shoe industry and would you like feedback on who you should approach with this and how?


Since we have such a large network and deep level of knowledge of anything related to footwear development and innovation, we are basically the biggest connectors in the industry, getting you information and contacts you could not just Google yourself. And even if you asked us something that we have to research ourselves as well, then our network usually provides quick and better results than trying to get there on your own.
If you have one or more questions that you need answered and are interested in our Connector package, then please first contact us at
[email protected]
so we can determine if we can indeed help you.
Please note that the Connector package is mainly meant to find partners or products, not for finding staff. If you wish we can share your job vacancy in our wide network, but we are not headhunters, so we cannot guarantee results and are never involved in negotiations or contracts. We can only connect you with potential candidates! We do get asked so often now to share job openings that we can no longer do that for free, so in that case we charge a one month Connector fee.
you are building an innovative company
Mentor Package
Do you run a startup or are you responsible for a big innovation project and do you require personal mentoring from one or more experts? Then we recommend our Mentor Package.


For instance, are you starting a new brand that aims to create custom footwear and do you need advice on how to properly set up the product development side, from advice on how to set up the concept to creating the systems for data gathering, consumer interaction, fitting, automatic grading, manufacturing, logistics etc.?


Obviously such endeavors take several months if not years. By working with us you can save as much time as possible, since you do not have to reinvent the wheel, can avoid pitfalls and will be aware of how to outsmart the competition.


We will take you through the process step by step, helping you to create and implement a logical roadmap with clear milestones. Since we have a lot of experience with presenting innovative business and product ideas to potential investors, we can help you with that as well.

Naturally, we will also actively make connections to potential key partners through our huge network.

If at any time you require us to develop actual prototypes or products for you as well - rather than you doing it yourself - then we advise you to upgrade to our Inventor package.
if you need external R&D
Inventor Package
We also often function as an external application lab for footwear companies as well as machine and tech suppliers. This means that we help them develop footwear applications for new technologies.

For instance, we created footwear for 3D printing companies to test the performance of their printers for the footwear industry, but we also developed constructions that could be made without glue to make them suitable for recycling for a circular startup.

We are not developing new technologies as such, but we do combine innovative and existing technologies to create better shoes in a better way, meaning that they are more functional, have more emotional value, last as long as needed, could be manufactured locally and preferably can be fully circular/regenerative.
Especially now that many companies have had to downsize their internal innovation departments due to Covid, we often take over part of the work as an external lab.
If there is an innovation concept that you would like to have developed but you do not have the skills, knowledge and/or equipment, then this is the package for you. We have our own lab in The Netherlands with several machines, but we also work with many partners around the world, so we can prototype practically anything, from 3D printing, to biotech, molding, knitting, welding etc.

The Inventor package is based upon a total of 20 hours per week (about 0.5 fte), which will be shared by one or more Footwearists who are managing the project and one or more of our staff that are executing the actual R&D. In certain cases we collaborate with universities for this.
The package includes the man hours needed for research and development, but not the material costs involved for making samples, since these can vary greatly per project.
access to the footwearists network and knowledge base

DELIVERABLES:
written information (email or pdf) with links and/or CONCRETE PERSONAL INTRODUCTIONS TO KEY PARTNERS AND SUPPLIERS that WILL help you solve your specific footwear innovation QUESTION.
dedicated hours per month: 2-3


YOU MIGHT WORK WITH SEVERAL FOOTWEARISTS DEPENDING ON YOUR QUESTIONS, BUT YOU GENERALLY WORK WITH ONE EXPERT AT A TIME

you can choose to just enroll for a single month or take a monthly subscription that you can cancel anytime


if you are looking to find staff we will share your job opening with potential candidates IN OUR NETWORK, but cannot guarantee a match
ACCESS TO THE FOOTWEARISTS NETWORK and knowledge base
DELIVERABLES:

innovation roadmap with clear kpis for the coming two years OR longer if REQUIRED.
Continual advice AND MENTORING for you and your team as you build your company or develop your project, through regular online calls.
CONNECTIONS AND INTRODUCTIONS TO KEY PARTNERS.
ADVICE AND ASSISTANCE IN MEETINGS WITH POTENTIAL INVESTORS


DEDICATED HOURS PER MONTH: 6-8

YOU WORK WITH SEVERAL FOOTWEARISTS AT DIFFERENT STAGES, SO YOU ALWAYS HAVE THE IDEAL TEAM

before we start we determine how many months of mentoring you will require and your subscription time will BE set for that number of months.

ANY TRAVEL COSTS OR MATERIAL EXPENSES THAT NEED TO BE MADE ARE NOT INCLUDED. tHESE WILL ONLY BE MADE AFTER PRIOR APPROVAL.
what is included

Inventor
access to the footwearists network and knowledge base
DELIVERABLES:

ACTUAL DEVELOPMENT OF ONE OR MORE DIGITAL AND/OR PHYSICAL PROTOTYPES OF YOUR PRODUCT(S) BASED ON YOUR REQUIREMENTS
SINCE THESE PROJECTS VARY GREATLY, THESE REQUIREMENTS ARE SPECIFFIED IN A CONTRACT BEFORE WE START

dedicated hours per month: 80

YOU WORK WITH SEVERAL FOOTWEARISTS AT DIFFERENT STAGES, SO YOU ALWAYS HAVE THE IDEAL TEAM

before we start the project we determine how many months your project will require and your subscription time will BE set for that number of months.

ANY TRAVEL COSTS OR MATERIAL EXPENSES THAT NEED TO BE MADE ARE NOT INCLUDED. THESE WILL ONLY BE MADE AFTER PRIOR APPROVAL.
All consulting is done by invoice. Monthly payments are due at the start of each month and are excluding 21% VAT (if applicable).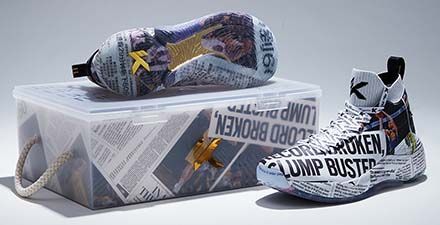 Subscribe now
Get exclusive news