RESEARCH - CONSULTING - (ONLINE) COURSES
innovation center for footwear professionals
Footwearology is the only academy for footwear professionals that focuses purely on meaningful innovation, enabling you to create and embrace a better future for the entire footwear industry. All our courses take place online and/or in our LAB in Barcelona, Spain.

Besides teaching, we do research and consulting, focusing on redesigning the entire footwear supply chain by directly connecting technology suppliers, creatives and social media platforms.

3D Footwear Modeling in Blender starting March 20!
Temporarily included in the Digitalogy Bundle at no extra cost!
\Learnworlds\Codeneurons\Pages\ZoneRenderers\CourseCards
insane discount until march 20!
Digitalogy
To celebrate the upcoming release of our new course "3D Footwear Modeling in Blender" we are now offering this as part of our Digitalogy bundle at no extra charge to anyone who buys this bundle before March 20!

This means that you now get 5 courses instead of 4 and instead of 1724 euros you pay only 999 euros! That is almost half the price! You will have access for a full year, so you will have enough time to finish them all.

Digitalogy is the ideal bundle for anyone that wants to be a professional 3D modeler for footwear. Adding all these skills to your CV will greatly increase your market value and job opportunities!
\Learnworlds\Codeneurons\Pages\ZoneRenderers\CourseCards
enjoy our lab in barcelona!
Our in-house innovation courses
\Learnworlds\Codeneurons\Pages\ZoneRenderers\CourseCards
online and at your own pace
\Learnworlds\Codeneurons\Pages\ZoneRenderers\CourseCards
online and updated regularly
Our courses on sustainability and manufacturing innovation
\Learnworlds\Codeneurons\Pages\ZoneRenderers\CourseCards
Learn the basics of molding and knitting for free!
\Learnworlds\Codeneurons\Pages\ZoneRenderers\CourseCards
WHAT OUR STUDENTS ARE SAYING
I took 3 online courses at Footwearology: "Making: The Future of Footwear", 3D Footwear Design in Rhino and Grasshopper for Footwear. My English is not so good, but you can watch the videos again and again, slow them down and now you also have interactive transcription, so you can read along with the video or translate text in your own language for better understanding.

I think the most valuable thing is the Footwearology community: here you find people from all over the world and they have different backgrounds and knowledge. So when I have a question about footwear, once I post this to the community, not only Footwearology teachers, but also other participants, who have a different background, will answer and offer worthful information to me.

Even if you are already a professional for footwear, you can always gain something from the other professionals.
I
recommend
you to join this community and look forward to exchange information with each other!
FOOTWEAR TECHNICAL EXPERT
JAPAN
I followed Professional Sole Design and I really enjoyed the course. I think you are doing a spectacular job in the footwear area.
Congratulations, a platform like yours was needed!
FOOTWEAR DESIGNER AT FOREVER SOLES
PORTUGAL
I took almost all courses of Footwearology in order to gather the knowledge I need to build my business in performance footwear that is made to size, using automated design and manufacturing systems.

For instance, Professional Sole Design gave me the background as to where the industry is coming from, whereas the Grasshopper class is offering me a way to automate everything that is going on. So I can now automate my designs for change, which is very important to be able to fit people's feet.
Carol McDonald
OWNER OF GNEISS CONCEPTS and Co-Chair, 3D Body Processing at IEEE Standards Association
usa
STAY CURRENT.
SUBSCRIBE TO OUR NEWSLETTER
Once a month we send out our newsletter with updates on all our courses and interesting news in the area of footwear innovation.

Anyone can subscribe. Just fill in your email address here. It's easy to unsubscribe or change your preferences whenever you wish.
info, news, deals , offers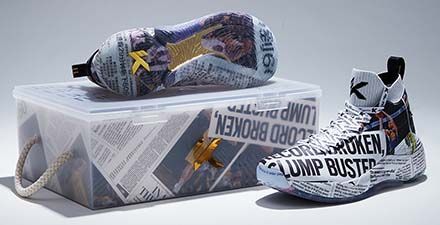 Subscribe now
Get exclusive news