CATEGORY: 3D modeling
LEVEL: INTERMEDIATE/ADVANCED
Grasshopper for Footwear
Special Laceless Challenge Edition!
If you are a participant in the Laceless Challenge 2022, you are entitled to a HUGE discount! Instead of 700 euros, you pay only 400 euros!



The only thing you need to do is register for our FREE Laceless Challenge course and then you will automatically get the discount codes for this course and for our Making: The Future of Footwear and Rhino courses! You can apply these codes upon checkout!

Learn the basics of doing parametric generative design for footwear, so you can automate design processes and create complex structures and textures that you could not make any other way.

Please note: you will need to have finished our Rhino course - or have proven prior knowledge of Rhino - before you can follow this course!

What is Grasshopper and why would I want to learn that?
Grasshopper is a visual programming language that runs inside
Rhino
and it is mainly used to create generative algorithms. This means that rather than creating a single shoe design, like you would in most 3D design programs, you are programming a system that creates a series of 3D designs, based upon the input of data. This opens up a whole new array of possibilities for designers, but it is also a very different way of thinking, which is much more mathematical than what most designers are used to.
Getting your head around this way of thinking is generally the biggest hurdle for those that are starting on Grasshopper and we will tell you upfront that it is not easy, but very rewarding once you are able to work this way.
Many designers would like to learn Grasshopper to create the complex 3D lattices that they know from brands like Adidas Futurecraft, and we will indeed cover how to make those, but we will also look at Grasshopper in a broader perspective, teaching you how it could function as a system to automate and customize footwear design in general.

Why create only one design at a time if you could design a system that generates many...
8 modules

30 video classes (> 8 hrs)

5 recorded webinars (> 8 hrs)

multiple downloadable grasshopper definitions per module

2 ebooks

access for 3 months
Course Format
This course consist of 4 modules with short videos that you can follow on your own, as well as 5 longer webinars of about 2 hours each, which dig deeper into certain algorithms. You receive all the definitions that Lorenzo is creating in the course. The idea is that you will recreate them by yourself and play around with them.

This course covers several basic to intermediate operations in Grasshopper that are specifically relevant to footwear designers. After this course you will be able to make lattice and voronoid structures, for instance for midsoles, and you will have a general understanding of how Grasshopper could automate custom footwear design.
Course Audience
This course is meant for footwear designers and developers that want to further their skills in parametric, generative design and have already finished our
3D Footwear Modeling in Rhino
course. If you did not follow that course, but already learned Rhino somewhere else, then please
email us
before you enroll, so we can verify that you have the right entry level for this course. You should basically be able to model a full shoe in Rhino before you enter this course.
Requirements
For this course you will have to have finished our
3D Footwear Modeling in Rhino
course or have learnt Rhino somewhere else.
We also assume you have Rhino 7 (or 6) installed, so Grasshopper is fully integrated. You can
download
a free trial for 90 days, which should have you covered for both our 3D Footwear Modeling in Rhino course as well as this Grasshopper course.
Grasshopper works on both PC and Mac, however, many plugins that are very useful in Grasshopper are not available for Mac. Generally, if you want to really specialize in 3D design and generative design, we advise Mac users to switch to PC. Even Lorenzo has had to do that recently; it is not a bad as you think ;-)
YOUR INSTRUCTOR

Lorenzo Masini
Industrial product designer
The course is developed and taught by Lorenzo Masini who has also been teaching the offline courses in Rhino and Grasshopper for Footwearology for the past 5 years. Lorenzo is an independent Italian product currently based in Amsterdam, The Netherlands, working in numerous roles such as product, exhibition and interior design, product engineering and idea creation.
Because of this broad experience in all kinds of computational design and 3D design, he was asked by SLEM - the institute from which Footwearology was born - to teach 3D design specifically for footwear, which he has been doing for them ever since. With utmost patience he helps students navigate through any software easily, focusing on what they really need, and helping them to understand how to solve digital design challenges in multiple ways.
When Lorenzo is not designing, he is rapping as part of
Cronofillers
, a group of talented Italian rappers that comment on the state of our society. Lorenzo recently finished a post graduate course in Advanced Robotics in Barcelona, since he is aiming to bring back high-tech manufacturing of design to Europe.
WHAT OUR STUDENTS ARE SAYING
I took 3 online courses at Footwearology: "Making: The Future of Footwear", 3D Footwear Design in Rhino and Grasshopper for Footwear.

I think the most valuable thing is the Footwearology community: here you find people from all over the world and they have different backgrounds and knowledge. So when I have a question about footwear, once I post this to the community, not only Footwearology teachers, but also other participants, who have a different background, will answer and offer worthful information to me.
FOOTWEAR TECHNICAL EXPERT
JAPAN
The education program you have is second to none. Wish I could take it all in. I loved the Grasshopper course in NYC, thanks so much to you and Lorenzo!
Senior Manager Virtual Product Creation at Reebok
USA
I took almost all courses of Footwearology in order to gather the knowledge I need to build my business in performance footwear that is made to size, using automated design and manufacturing systems.

For instance, Professional Sole Design gave me the background as to where the industry is coming from, whereas the Grasshopper class is offering me a way to automate everything that is going on. So I can now automate my designs for change, which is very important to be able to fit people's feet.
Carol McDonald
OWNER OF GNEISS CONCEPTS and Co-Chair, 3D Body Processing at IEEE Standards Association
usa
Each class is split in short sections, so you can easily find specific commands that you want to review again. In this example you see how you can make a simple algorithm to create a 3D Matrix. It illustrates very well the way of working in Grasshopper, as well as what you can do with it.
STAY CURRENT.
SUBSCRIBE TO OUR NEWSLETTER
Once a month we send out our newsletter with updates on all our courses and interesting news in the area of footwear innovation.

Anyone can subscribe. Just fill in your email address here. It's easy to unsubscribe or change your preferences whenever you wish.
info, news, deals , offers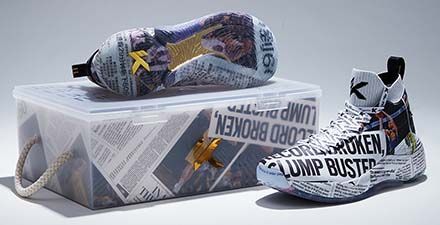 Subscribe now
Get exclusive news