CATEGORY: SOURCING
LEVEL: INTERMEDIATE
Footwear Sourcing - The Masterclass
What do you get when you put two of the most experienced sourcing experts together, each coming from a different side of the fashion spectrum? The most thorough, professional and up-to-date course for footwear sourcing that you could ever imagine!
Elias Gröndal used to be footwear supply chain manager for H&M, both in Asia and Europe, and then decided that sourcing needed to be much more transparent and started his successful online footwear sourcing platform
FindSourcing
.
Adrien Forray mainly worked in the luxury industry, doing sourcing for big names as Kering Group and Burberry, before he turned his attention to one of the most promising startups of today: Axel Arigato. Now he is the COO of Norse Projects.
Together they developed this amazing sourcing masterclass that takes you through all aspects of footwear sourcing and the business perspectives that are connected to it; from collection planning to costing, production and quality management, logistics and customs. Even if you are not in footwear, but in any other area of the fashion industry, this is an ideal supply chain management course that you cannot find anywhere els
e.
this course is fully modular
Create your ideal course version

We have noticed that when it comes to courses on management level, such as this one, some people prefer to just study by themselves, while others appreciate and expect a lot of personal mentoring.

Especially if you are working on a specific project, or if you are building a new startup that requires an innovative approach, you can strongly benefit from one-on-one coaching sessions with your instructors, so you can pick their brain on any issues that you are running into.

To make both types of students happy, we have made this course fully modular, so you can choose the elements you want.
In the basic version, you have access to all video classes, live classes and downloadable content, which you can study by yourself.

If you also want to have personal interaction with the teachers and guest lecturers, you can choose to add one-on-one coaching with Elias and Adrien.
You can even choose to just join the live classes without following the course, or just choose the live classes that interest you.

If you are not sure which elements to choose, just email us, we are happy to set up an online call to give you advice - no strings attached - or you can use the chat window on the bottom right to get instant feedback.
Basic course version
€490

Video classes - Yes
Live guest classes - Yes
Mentoring/coaching - No
Downloadable content - Yes
You can purchase the Basic version by clicking the button below.
Mentoring
If you have specific questions and cases that you need help with, Elias and Adrien offer personal mentoring. This comes at an extra cost but they offer several attractive consulting packages. For this you can contact them directly at
Find Sourcing
.
Live classes
FREE
For each course cycle there will be 4 live classes with renowned sourcing experts that will share their experiences and answer your questions. These live classes will be held on Saturdays, so everyone can join, and the times will be determined based upon the areas where our students are based.
All live classes will be broadcast on our
Crowdcast
channel. They will be recorded, but only participants of the course can access these recordings. Everyone else can only join live.
10 modules

68 video classes

4 live classes with guest experts

downloadable templates that make your life easier

optional one-on-one coaching

1 certification


access for 12 months
Course Format
The course consists of 4 elements:
video classes that you can watch at your own pace
live classes that allow you to interact directly with your instructors and guest experts

one-on-one coaching sessions with your instructors

downloadable templates and other useful content that you could never get anywhere else
All participants have access to the video classes, the live classes and the downloadable content and you can buy consulting packages if you need personal mentoring.
You can also choose to just follow the live classes, or only buy specific ones that interest you.
Course Audience
Whether you already have experience in sourcing, or are just starting, this is the course for you! It also happens to be the only footwear sourcing course in the world, but we have made it in such a way that all levels can benefit from it.
It also covers all different kinds of sourcing, so whether you work for a large multi-national, a startup or an online business, we have got you covered.

Requirements
This sourcing masterclass talks about how footwear production can be managed, but does not explain all the ins and outs of how shoes are made. Therefore, if you have no experience at all in footwear, we strongly recommend that you also follow our course
"Making: The Future of Footwear"
that does cover all that.
No specific software is required, but Excell sure comes in handy ;-)! If you do not have that, you can use Google Docs.
Elias Gröndal is the founder and CEO
of the online footwear sourcing platform Findsourcing. With more than 10 years of
experience (majority with the H&M group) in the footwear field of sourcing,
supplier management and production planning he is now dedicated to provide
overview in the footwear industry by making it more transparent and
approachable.
Elias is based in
Gothenburg, Sweden.
With a family history in the leather industry dating back to the 1700s, Adrien Forray was inspired by supply chain complexities early on. This led him to work in sourcing and production at brands such as Burberry, the Kering group (Gucci, Balenciaga) as well as the Swedish-based lifestyle brand Axel Arigato.


Now based in Copenhagen, he is the COO for the Danish brand Norse Projects. With a strong interest in sourcing, production and management he is constantly looking for ways to create a more efficient product journey.
Collection Planning
You have a great idea - it is tempting to just get going on developing products. Make sure you approach it in the right way. This section is all about release strategies, D2C vs B2B and setting a critical path with priorities based on that.
Downloadable files for this module:

The concept of sourcing
What is sourcing really and what is driving decisions? We will explain how you set up your unique definition of what defines a good partner and match for you.
Downloadable files for this module:

Sourcing Success template
Sourcing in practice
At this point you know what you want to find. Let´s put that into practice. We will cover supplier visits, how you can evaluate a supplier's financial situation, their CSR policies and how you can understand their motivations.

Downloadable files for this module:
Standard Purchasing Conditions template
Code of Conduct template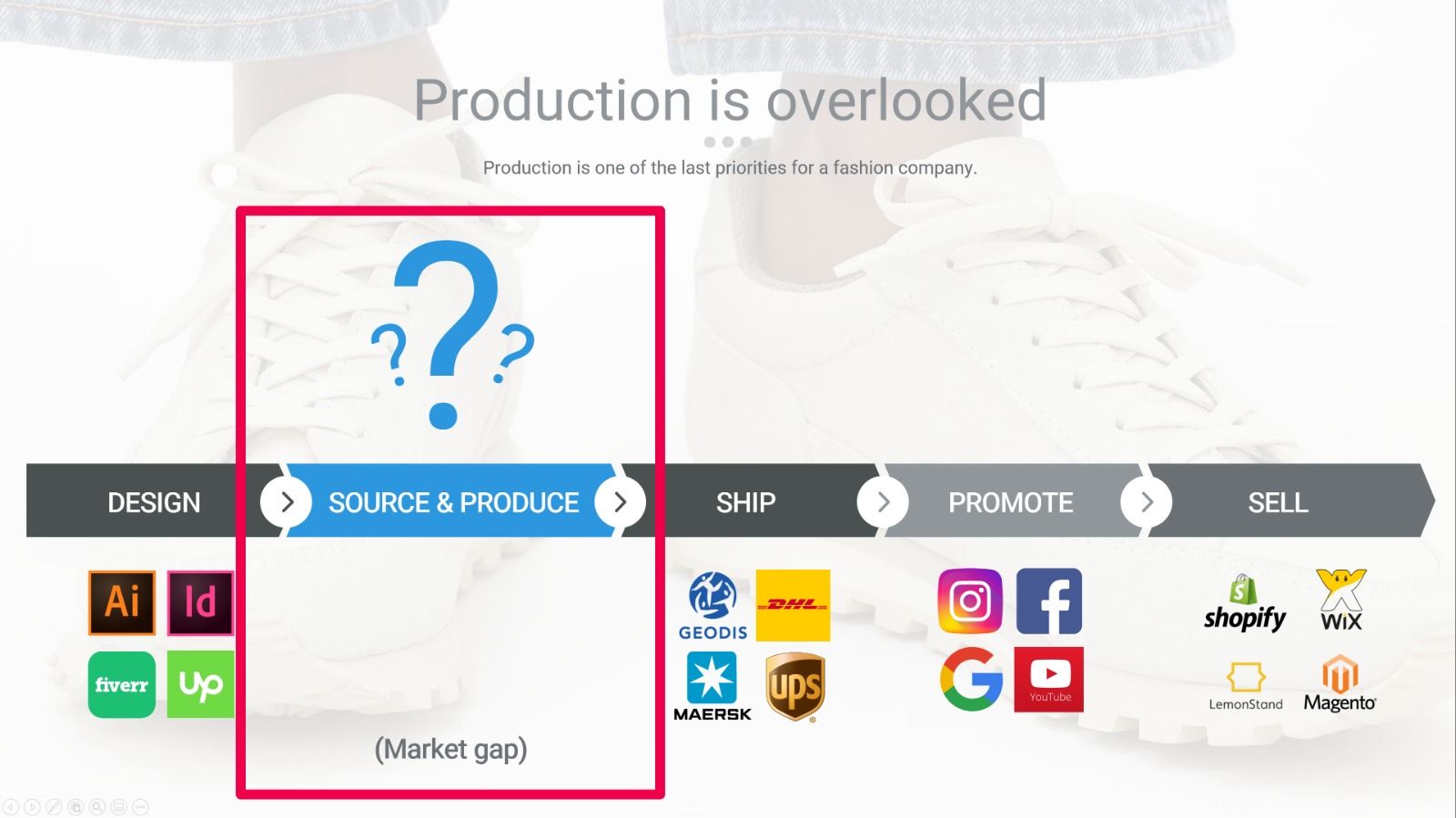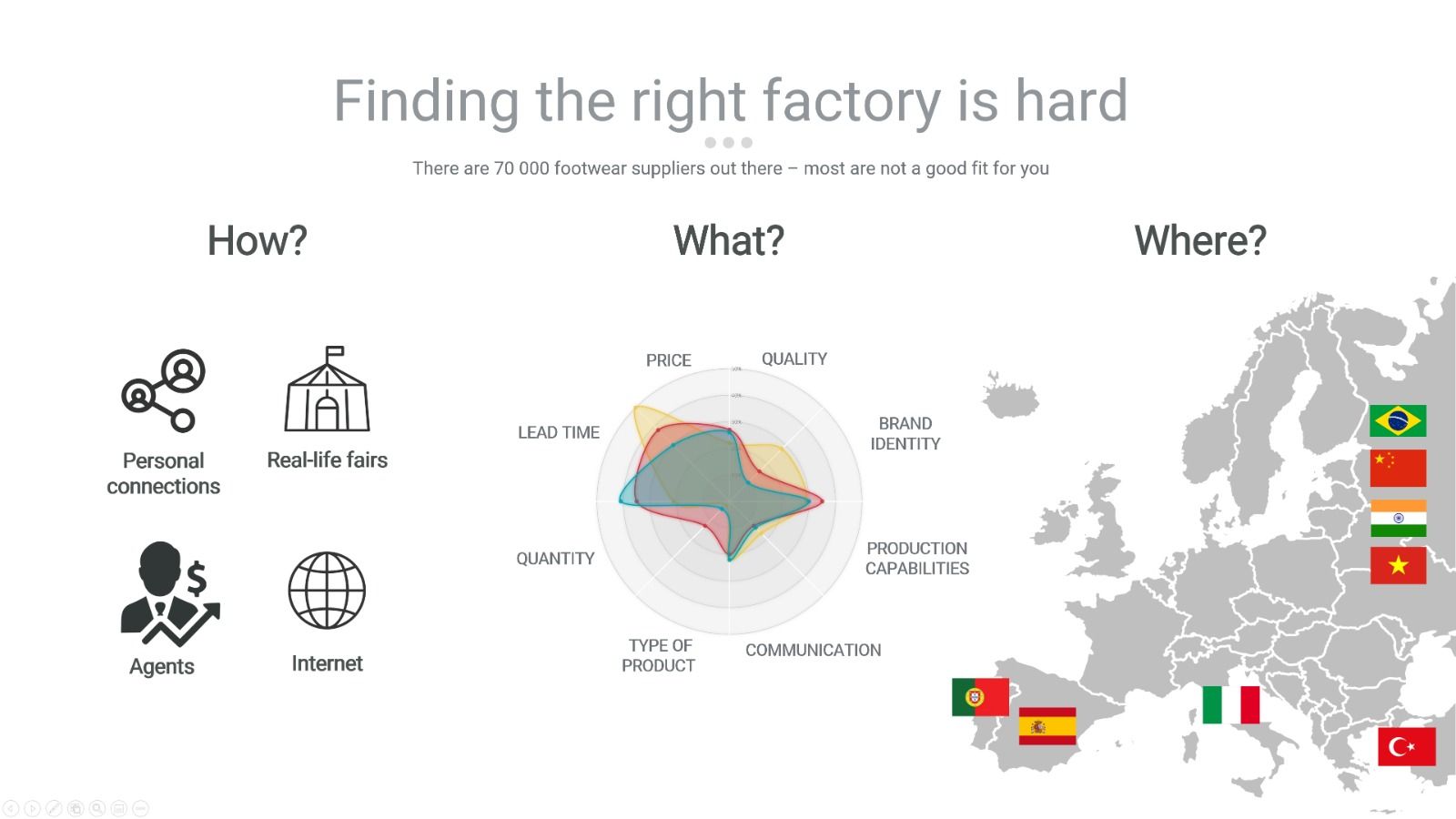 Developing Products
The part everyone is looking forward to – turning ideas into reality! There are plenty of key decision points in this stage that will affect how and when the products will arrive after production.
Downloadable files for this module:

Price
An obvious topic for anyone who is buying and producing a product. Expect to get into the details of how a price is built, what is in the supplier black box and tools for successful negotiations.
Downloadable files for this module:

Purchase order template
Full costing breakdown template
Leadtime
In the same way price can be segmented, lead time can and should be. Capacity can mean many things, in this section we will dive into how capacity normally is calculated, what you can do to affect it and why the majority of the time is actually spent waiting.
Downloadable files for this module: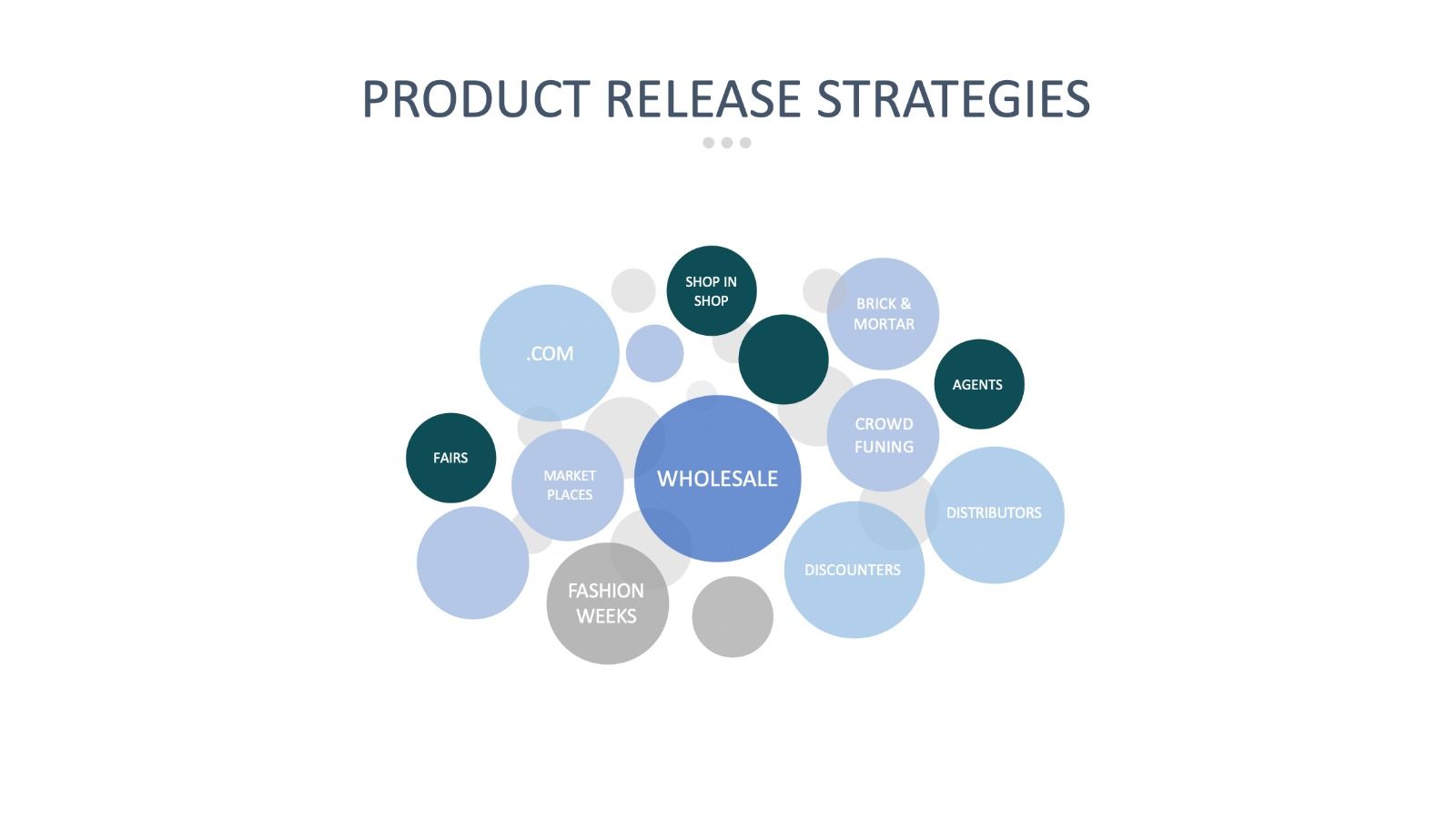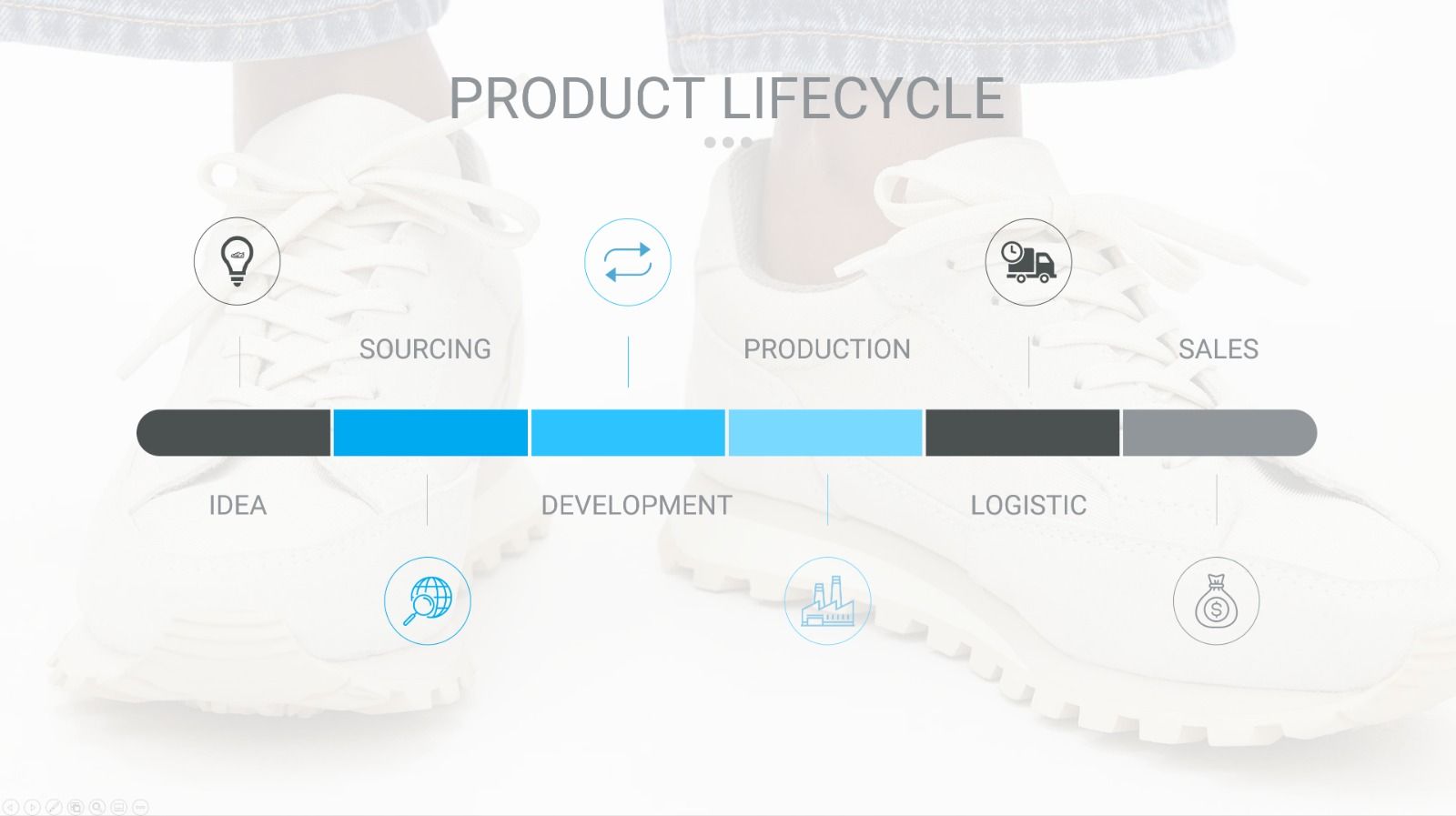 Quality
The possibilities to go deep in this area are endless. Let´s find your balance!

We will go over how to define quality, quality routines, inspection protocols, what AQL is in practice and many other aspects.

Downloadable files for this module:
Risk assessment guideline
Inspection template
AQL level definitions
Production
And this is what we have been waiting for: replicating a design to make it properly available!

You most likely want to:
Place orders
Keep track of the status
Ensure production consistency


All of this and more we´ll cover in this chapter!

Downloadable files for this module:
Logistics
There is a reason logistics is a separate division in big enough companies. And you will understand why after this section.
Still, knowing the in and outs of what is happening to your goods between the factory and your warehouse is, crucial for any company.

Downloadable files for this module: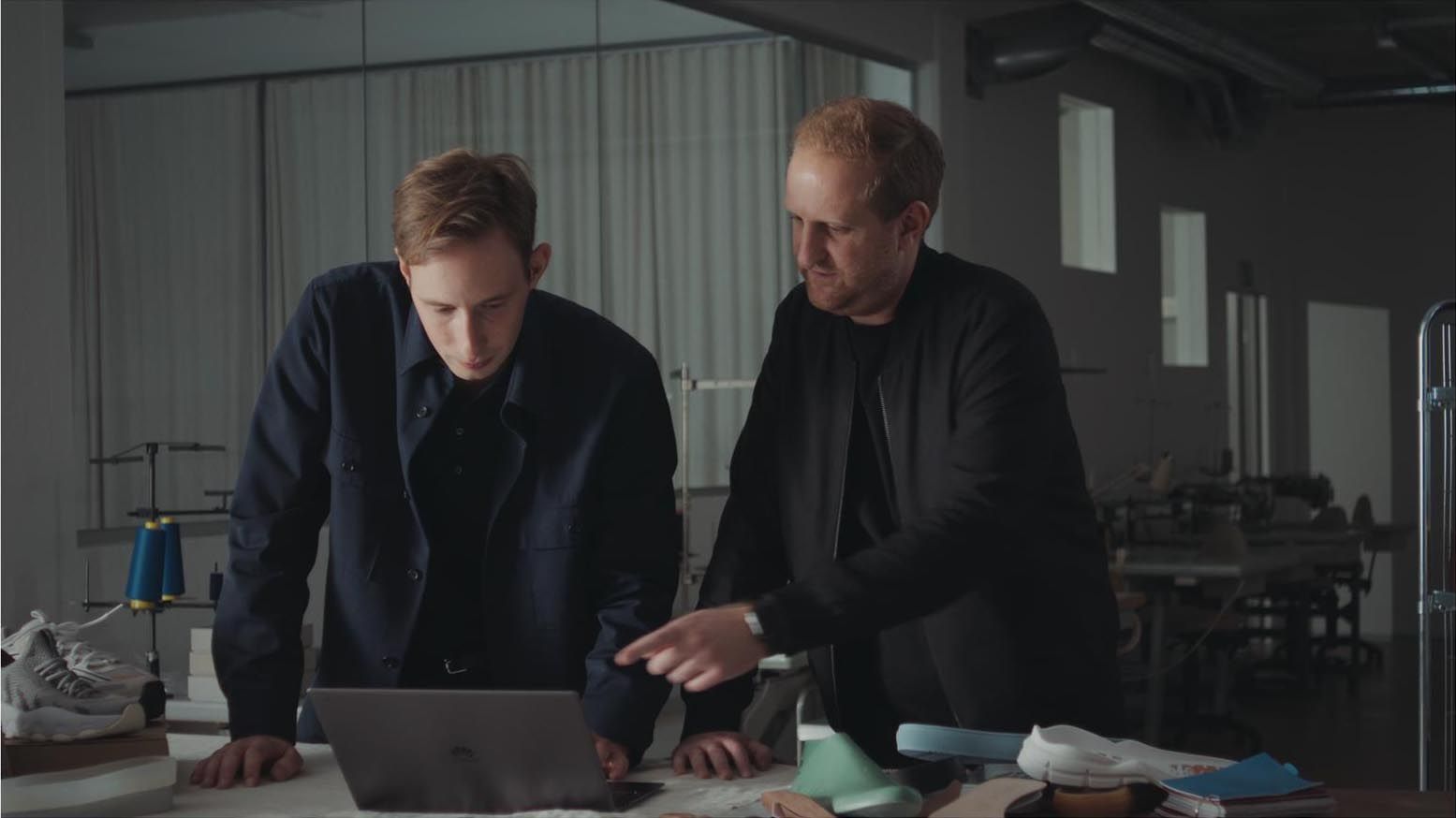 With plenty of things to keep track of and a real (offline) product it might sometimes feel overwhelming to try to stay in control. Don´t worry! There are plenty ways to do so, and this chapter is all about routines and methods, from follow-up methods to team building.

STAY CURRENT.
SUBSCRIBE TO OUR NEWSLETTER
Once a month we send out our newsletter with updates on all our courses and interesting news in the area of footwear innovation.

Anyone can subscribe. Just fill in your email address here. It's easy to unsubscribe or change your preferences whenever you wish.
info, news, deals , offers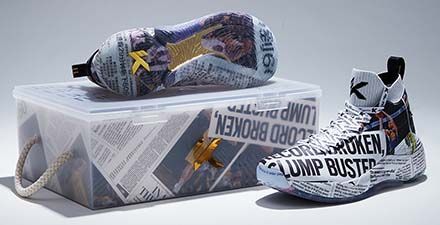 Subscribe now
Get exclusive news